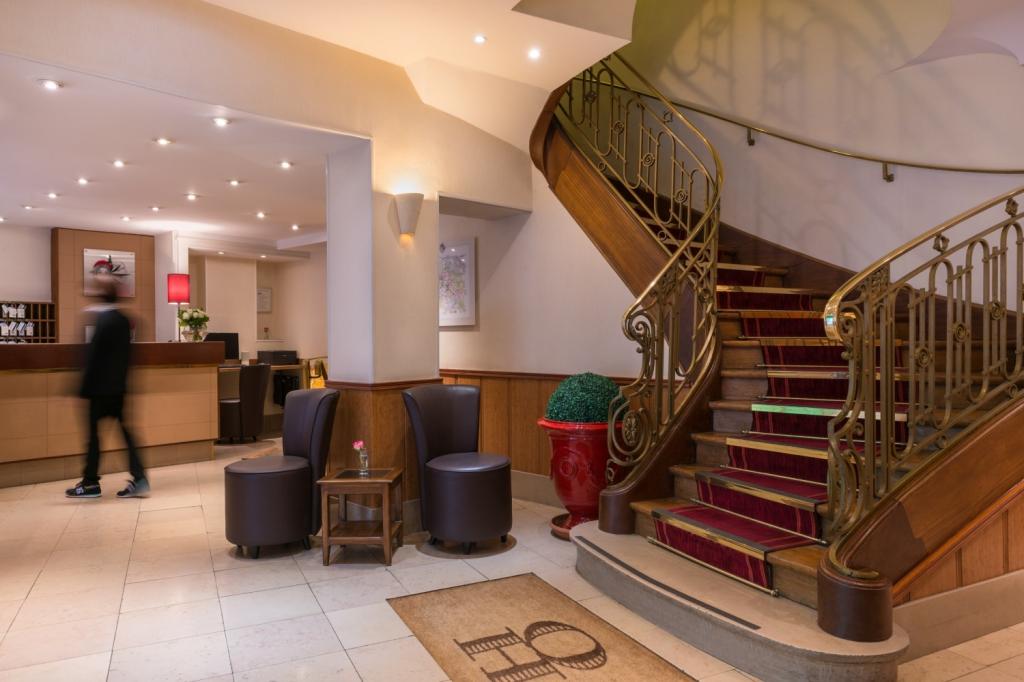 The Ouest Hotel reopens on August 24th
Categories : L'Ouest Hotel - News, published on : 6/4/20
After a spring lockdown that denied us the pleasure of your company and a summer devoted to refreshing our establishment, we will be delighted to welcome you again on August 24th! This is the date when your Ouest Hotel reopens its doors and invites you back to one of the most dynamic districts in Paris just in time for the remaining weeks of summer!
We welcome you for the remaining weeks of summer
Paris is slowly returning to normal. As the summer unfolds, the museums will start to reopen, restaurateurs will be able to welcome you again and performance venues will begin presenting shows. This will all take time, so we decided to wait until the capital has fully regained all its charm and dynamism before we reopen. That said, strolls along the banks of the Seine, shopping, exploring the city's famous covered passages, relaxing in the beautiful parks and gardens, and many other activities can already be enjoyed without restrictions. Of course, many questions remain about the holding of certain events, so it's too early to tell you more. However, our team is following developments carefully and will provide you with the latest information when you arrive at the Ouest Hotel, from August 24th, 2020. Meanwhile, you can already book your visit and contact us via our website. We will be fully ready to welcome you in compliance with health guidelines and with all our usual warm hospitality.
A much-anticipated reopening
Rather than being inactive, we chose to use these months of lockdown to make our hotel even better. When you arrive for your break in the final weeks of summer, you will find everything that makes it so appealing, including modern and comfortable rooms bathed in natural light, with beautifully designed bathrooms with a large bathtub or a walk-in shower. We also took the opportunity to improve the common areas such as our bar, where you are invited to spend time relaxing with a coffee. Our focus is, as always, on our guests and we are always keen to listen to you, advise you regarding excursions and business trips, assist you with your activities, etc. The Ouest Hotel is ideally located close to the Saint-Lazare railway station, the Opera Garnier, the Madeleine, as well as the Printemps Haussmann and Galeries Lafayette department stores. Whether you come for business or pleasure, you can easily reach the main centres of Parisian activity by Metro, train or bus. Being within easy reach of the Golden Triangle, the Champs-Elysées and the city's world-famous department stores, your Ouest Hotel is also the perfect starting point for a shopping spree!
What a pleasure it is to finally be able to tell you the date for the reopening of our Ouest Hotel! The whole team and our fine establishment will be ready to welcome you again on August 24th. We look forward to seeing you soon!
******
---
Ouest Hotel, a 3-star hotel a few steps from Gare Saint-Lazare