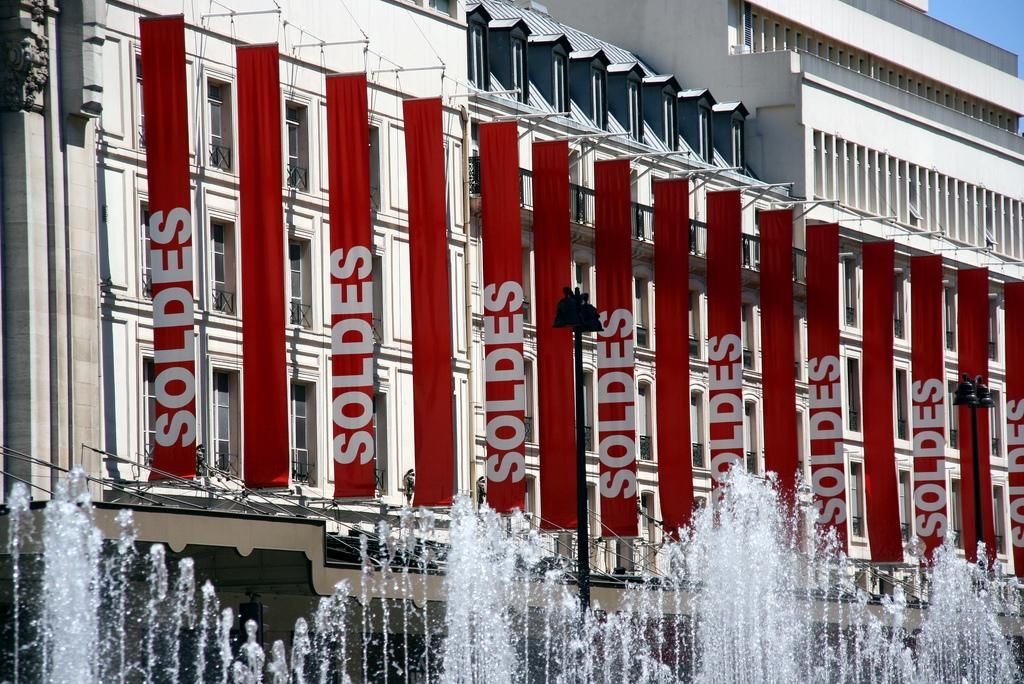 Winter Sales and a trade fair dedicated to home and lifestyle in Paris
Categories : Fashion and Shopping, published on : 1/9/17
2017 begins in the best possible way, with the Winter Sales and the Maison & Objet trade fair! If you're thinking of refreshing your wardrobe or redecorating your home, you won't want to miss these two major events presented in Paris this January.
A fun-filled way to find bargains!
Are you ready for a bargain hunting adventure in the world's number one shopping capital? Is there any item in particular you are after, or will you just take the experience as it comes and see what great deals present themselves? Whatever your approach to discount shopping, you'll be thrilled to know that the Winter Sales begin in France on January 11th and last for a duration of five weeks, with a huge range of goods available at reduced prices. The great Parisian department stores such as Galeries Lafayette and Printemps, just a few minutes from your hotel, as well as BHV and Bon Marché, will give you the opportunity to purchase everything you need, from small everyday goods to fabulous fashion items. If fashion is your passion, don't hesitate to visit the Marais, where many designers offer their creations at low prices during this period. Is luxury your thing? The Place Vendôme and Avenue Montaigne are for you. You might also want to check out the capital's shopping centres, including Italie 2, or hunt through the smaller shops to find something special. And while you're on a shopping spree, don't miss the city's famous covered passages. Exquisite 19th century arcades such as the Passage des Panoramas or Galerie Vivienne, among others, offer a multitude of shops and an aesthetic treat. To brighten up your home you can find decorative objects on the Rue de Rivoli or Boulevard Saint-Germain, not far from the L'Ouest Hotel.
Do you like interior decoration?
A must-see event in Paris is the Maison & Objet trade show, which takes place at the Parc des Expositions in Villepinte from January 20th to 24th. Here you will find everything for your home. Decorative items, of course, but also huge amounts of inspiration and advice. More than 3000 exhibitors from all over the world present the latest design innovations. Silence is the theme this year as the organisers go for a very contemporary Zen atmosphere. This event presents everything you need to make your home a little heaven on Earth: tableware, lighting, linens, fragrances, kitchen equipment... Here you can keep abreast of consumer trends and see the latest brand offers. As every year, six young designers will be brought into the spotlight to present their creations in the fields of architecture, design and fashion, allowing you to discover the currents that will shape tomorrow. Maison & Objet is an inexhaustible mine of decorative ideas divided into three major sections; Maison deals with interior decoration, while Objet covers concept and retail, and Influences brings together design, luxury and architecture. This enables you to find where you need to be quickly and easily, for a smooth and pleasant visit.