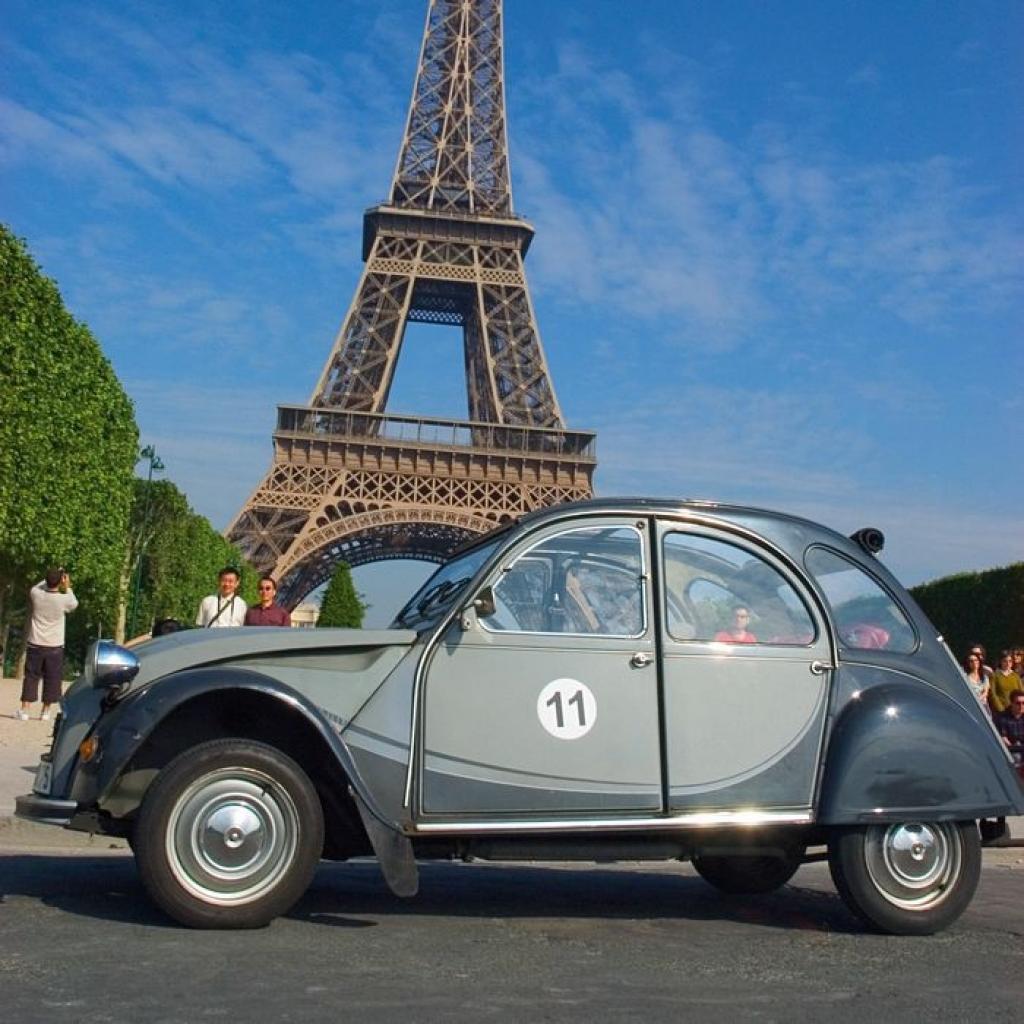 Unusual Paris sightseeing: Visits off the beaten path from the Ouest Hotel
Categories : Visit Paris, published on : 10/9/15
Stay at the Ouest Hotel and discover an establishment brimming with undeniable charm. As this is Paris, the 'Capital of the Art of Living', as well as the 'City of Light', you'll find that there are places of beauty and interest in all directions, as well as plenty of things to do to keep you entertained, including some which are definitely on the unusual side. Touring the city on board a 2CV, visiting a tropical aquarium situated inside a fabulous Art Deco building and following a green corridor above the bustle of the city are the unusual experiences we'd like to tell you about this time!
A trip to the Ouest Hotel becomes an unforgettable adventure!
The Ouest Hotel extends a personal and friendly welcome to all guests. Boasting a bright and inviting décor, our establishment enjoys a privileged geographical location that is convenient whether you're in the city for business or for leisure purposes. Our close proximity to the Gare Saint-Lazare and the city's major attractions are major advantages we can offer to you. And talking of attractions, how about a guided tour of the Parisian sights in a classic Citroen 2CV?
A guided tour in a 2CV
The Citroen 2CV is a truly iconic French car, and has now become a means of exploring the treasures of the city at your leisure. Accompanied by a knowledgeable English-speaking guide and driver, you will be taken on a journey of your own choosing, past magnificent monuments and legendary buildings, along world-famous thoroughfares and to places that are emblematic of the rich heritage and prestige of this great city. And all in a funkily retro vehicle that even today encapsulates the very essence of the Parisian vibe. Be whisked away to see Paris and have an extra special experience that you will always remember, in one of the world's quirkiest cars.
The tropical aquarium in the Palais de la Porte Dorée; an exceptional place!
Lovers of aquatic biodiversity should not miss this fascinating place. Opened in 1931 for the Paris Colonial Exposition, this superb aquarium houses around 5000 animals representing over 300 species, including crocodiles, alligators, sharks, piranhas and turtles, all lurking in the depths of a building that is an Art Deco masterpiece. Then you can continue your exploration of the natural world along, of all places, a former railway viaduct above the Paris streets.
The Coulée Verte René-Dumont; a park above the streets of Paris!
A stroll along the Coulée Verte Réné Dumont is worth its weight in gold. This linear park follows the course of a railway line viaduct abandoned in 1969, and connects the Place de la Bastille to Varenne-Saint-Maur and the Bois de Vincennes. As well as offering unique views of Paris, this 4.5 kilometre promenade has been planted along its length with hazelnut and lime trees, climbing plants, rosebushes and more, in a truly harmonious intermingling of picturesque verdure.
~oOo~
Picture copyright holder: Tourist Office Paris - Photographer Amélie Dupont
---
L'Ouest Hotel, an elegant 3-star hotel at Paris Saint-Lazare