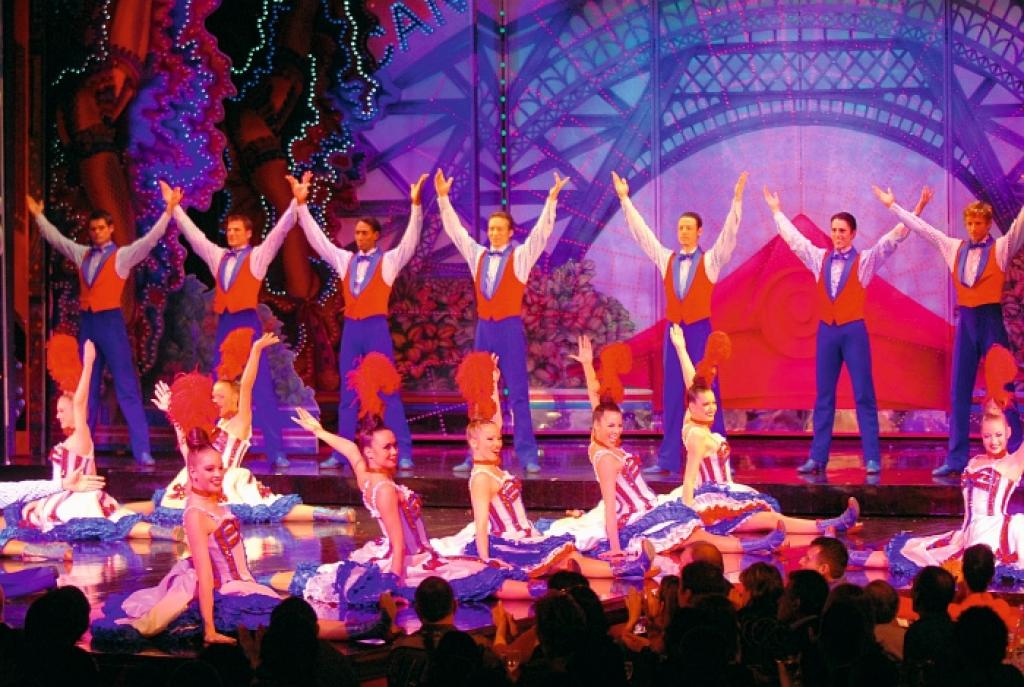 Treat yourself to a show at the Moulin Rouge
Categories : Entertainment, published on : 12/11/14
The name of the Moulin Rouge is synonymous with entertainment. This wonderful burlesque cabaret is still going strong after nearly 125 years of fabulous performances, and yes, every revue prominently features the famous French Cancan. When you stay at L'Ouest Hotel you are only fifteen minutes by Metro or ten minutes by taxi away from this world famous nightspot, so why not go and see the current extravaganza?
Flamboyance and spectacle at the Moulin Rouge
The current show at the Cabaret Moulin Rouge is called Féerie and it's a two hour feast of glitz and glitter. There's 80 performers including 60 Doriss Girls. These stunning dancers have been an integral part of the Moulin Rouge since the troupe was formed by Doris Haug in 1957 and may well be lovelier than ever. You'll see hundreds of amazingly colourful and audaciously designed costumes clustered with sequins, studded with rhinestones and resplendent with feathers. Then there's the shimmering hues of the sumptuous sets designed by Italian artists, plus a giant aquarium tank!
Féerie will take you from 1900 and the glory days of the Belle Epoque through more than a century of Parisian fashions. You'll enjoy the adventures of pirates, priestesses and a gorgon as well as the antics of circus clowns, and thrill to speciality acts including jugglers, acrobats, roller skaters and a ventriloquist. The highlight, of course, will be the Doriss Girls performing the Cancan. This show has been running since 1999 and just seems to get better and better. Look for it under the famous sign of the red windmill!
******
Cabaret Moulin Rouge, 82, Boulevard de Clichy, Paris 18e
Metro: Blanche station, line 2
---
Picture copyright holder : Tourist Office Paris - All rights reserved