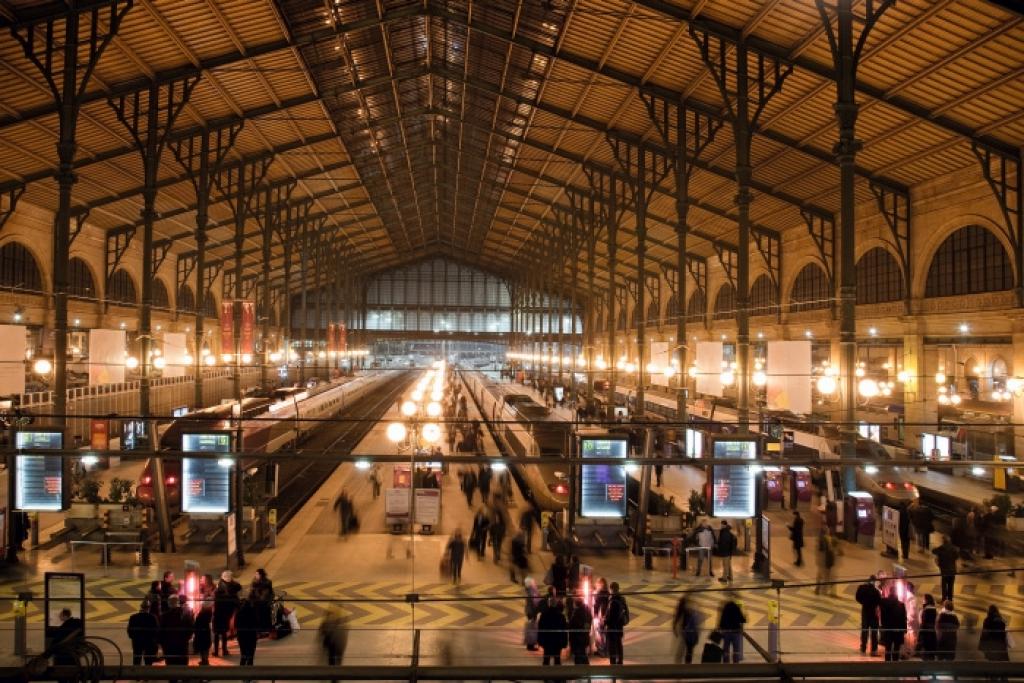 The transformation of the Gare du Nord
Categories : Entertainment, published on : 6/9/15
It's a legendary Paris railway station and the busiest one in Europe. Now the city has decided to give this venerable location a revitalising transformation; a shot of youth, if you like. And for good reason, as the Gare du Nord has recently been celebrating 150 years of faithful service! This trip to the fountain of youth involved a thorough and deep cleaning of the station. Its canopies were washed, a falconer was brought in to rid the place of pigeons and the facilities are about to be developed and expanded to accommodate the needs of 700,000 daily passengers.
That's the huge amount of work involved, but for some light relief and relaxation there's also going to be a party, and you can attend! Staying at L'Ouest Hotel during the summer, as well as enjoying the Fête de la Musique, you will be in the right place at the right time to see the Gare du Nord transformed into a nightclub for one night only as this most unusual of party venues presents a colossal, but silent, disco!
Gare du Nord transformed into a giant disco
On July 11th, 2015, partygoers attending this event will be supplied with headsets with which to listen to the music. Once inside, 4000 square meters of dance floor await, as well as several top DJs such as Cut Killer and Vincent Vega, swirling lights to get you in the mood and a VIP lounge occupying the Eurostar departures area. From 23:30 to 5:30 the following morning you can dance the night away on platforms 1 to 4 of the famous train station.
Nearly 3000 people are expected to attend this incredible event. You will be able to choose between different DJ's and different styles of music such as hip hop, funk and electro, with just a touch of your finger on the headset controls. Tickets are now on sale so act right away so you won't be disappointed!
When the morning comes knocking at the windows of the station, it will be time to make your way to your quiet room and comfortable bed. L'Ouest Hotel will welcome you following your fun-filled evening so you can grab some sleep before embarking upon new Parisian adventures.
******
• Silence Station Night
Gare du Nord, 18 rue de Dunkerque, Paris 10th district
~oOo~
Picture copyright holder : Tourist Office Paris - Photographer Jacques Lebar
---
L'Ouest Hotel, an elegant 3-star hotel at Paris Saint-Lazare