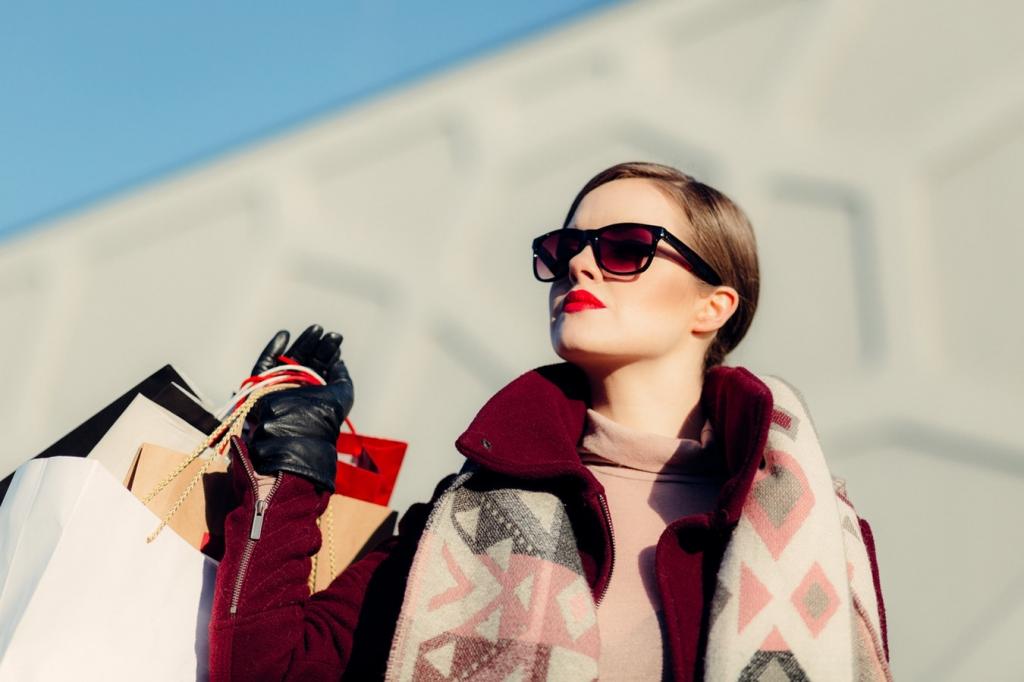 The summer sales in Paris; famous department stores await you
Categories : Fashion and Shopping, published on : 6/9/19
Book your stay today at the Ouest Hotel, located in the 8th arrondissement of Paris, and take advantage of the proximity of the capital's famous department stores for a successful shopping spree during the summer sales. From June 26th to August 6th, 2019, a period of six weeks, the great department stores await your pleasure!
The Boulevard Haussmann; the commercial and historic heart of Paris
The Haussmann/Saint-Lazare/Opera area is the high-end shopping, vibrant commercial and historical heart of Paris. The 2.5 km Boulevard Haussmann, which crosses the 8th and 9th arrondissements, is home to the largest and most prestigious department stores in the capital. Here you can find the internationally renowned Galeries Lafayette with its beautifully crafted balconies and huge Art Nouveau style dome. You'll be able to satisfy all your shopping needs there and find charming little dresses or must-have summer tops, beauty products and all manner of luxury items at considerably reduced prices during the summer sales period. More than twenty restaurants offer a welcome break from your shopping sessions, with many commanding great views from the top floor of the store.
Your inner shopaholic will also find great satisfaction at the Printemps Haussmann department store, as well as in the shops of the Rue de Rivoli or the Forum des Halles. Fashion addicts would not miss the summer sales in Paris for anything. Looking to refresh your wardrobe, beautify your home, nab the latest smartphone or treat yourself to a little luxury without breaking the bank? The summer sales at the Printemps Haussmann offer the perfect opportunity to delve into the treasures of this retail heaven. Also, don't miss the summer sales at Le Bon Marché, a selective and elegant department store with its own distinctive identity that plays a major role in the Left Bank's creative reputation.
The Golden Triangle during the summer sales
In the 8th arrondissement, from Porte Maillot to the roundabout of the Champs-Élysées, via the George V and Montaigne avenues, you'll find all that Paris does best when it comes to luxury and high-end ready-to-wear and haute couture. Gathered here are the most prestigious brands, including Dior, Louis Vuitton, Chanel, Kenzo, and Ralph Lauren, each of which has helped to consolidate the reputation of Paris as the capital of luxury. On the Champs-Elysees, Marks & Spencer, the recently opened Galeries Lafayette concept store and the outlets of the top ready-to-wear brands have slashed their prices. It's time to let yourself be tempted by the latest Louis Vuitton bag, a perfume by Guerlain or Hermès, an Armani or Dolce & Gabbana jacket ... At 53 Avenue Montaigne you can benefit from some great discounts at the new Saint-Laurent flagship store. Discover the accessories collection on the ground floor or prêt-à-porter on the first floor. It would be a shame to miss out on the bargains available in this trendiest of boutiques.
******
---
Ouest Hotel, a 3-star hotel a few steps from Gare Saint-Lazare