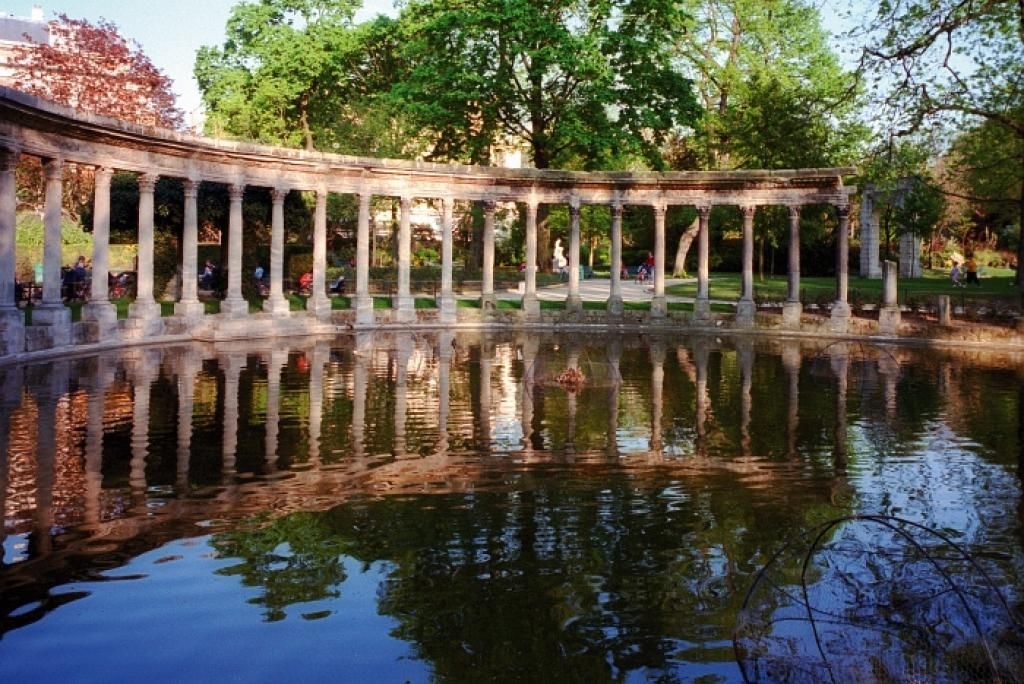 The Parc Monceau: a picturesque place rich in curiosities
Categories : Visit Paris, published on : 9/9/15
In the heart of the 8th arrondissement of Paris and just a 15-minutes walk from the Ouest Hotel, the Parc Monceau offers an idyllic setting for a stroll amidst the tranquil loveliness of nature. As the summer draws to a close, don't miss the opportunity to explore this delightful park dating from the late 18th century. It has an abundance of greenery, sculptures and intriguing architectural follies that help to make it a place of wonder.
A green island in the bustle of the city
Although covering a relatively small area (just over 8 hectares), this charming public park has nevertheless proven an inspiration to great painters such as Monet and Braque. This is in part due to the cornucopia that is the Parc Monceau. The trees originate from all continents, and some of them are remarkable. A sycamore, now over 30 metres high, was planted in 1853. An oriental plane tree dating from 1814 surprises by its vigour and its imposing 7-metre circumference. It's a safe bet that it was already an object of meditation for Proust, who loved to take long walks in the park. During your walk along quiet pathways amidst the venerable trees you'll be serenaded by a plethora of birdsong, because the Parc Monceau teems with an amazing variety of birds for such a small area. Among them, brightly coloured jays and curious marsh tits flit hither and yon, enjoying the park that is both their habitat and playground. The park's informal layout and enchanted grotto help to emphasise the impression of nature's profusion.
A park embracing all eras and all places
It seems as though the entire world and its history is represented in some form in the park. There's a classical Roman Colonnade curving elegantly around the edge of a pool, Japanese style lanterns, a Chinese bridge, an Egyptian obelisk and pyramid and more delightful curiosities and architectural follies. The park's designer, Louis Carrogis Carmontelle, said his goal was to 'unite in one garden all times and all places,' and he succeeded perfectly. During your wanderings in the Parc Monceau, you will come across randomly placed statues of great figures of the past, including Guy de Maupassant (who mentioned the park in his fifth novel, 'Strong as Death', published in 1889). The park entrance on the Boulevard Malesherbes immediately sets the tone with its huge, ornate, gilded gates emblazoned with the coat of arms of Paris.
The Parc Monceau has a unique charm that will enchant you. The large pool bordered by Corinthian-inspired columns mirrored in the still water is an ode to ancient days; a shady, peaceful and timeless place where you will want to linger.
Allow yourself plenty of time to discover the magic of this Anglo-Chinese style park where nature coexists harmoniously with culture and which Baron Haussmann described as 'the most luxurious and most elegant in Paris'.
******
Visit the Parc Monceau
~oOo~
Picture copyright holder: Tourist Office Paris - Photographer Amélie Dupont
---
L'Ouest Hotel, an elegant 3-star hotel at Paris Saint-Lazare