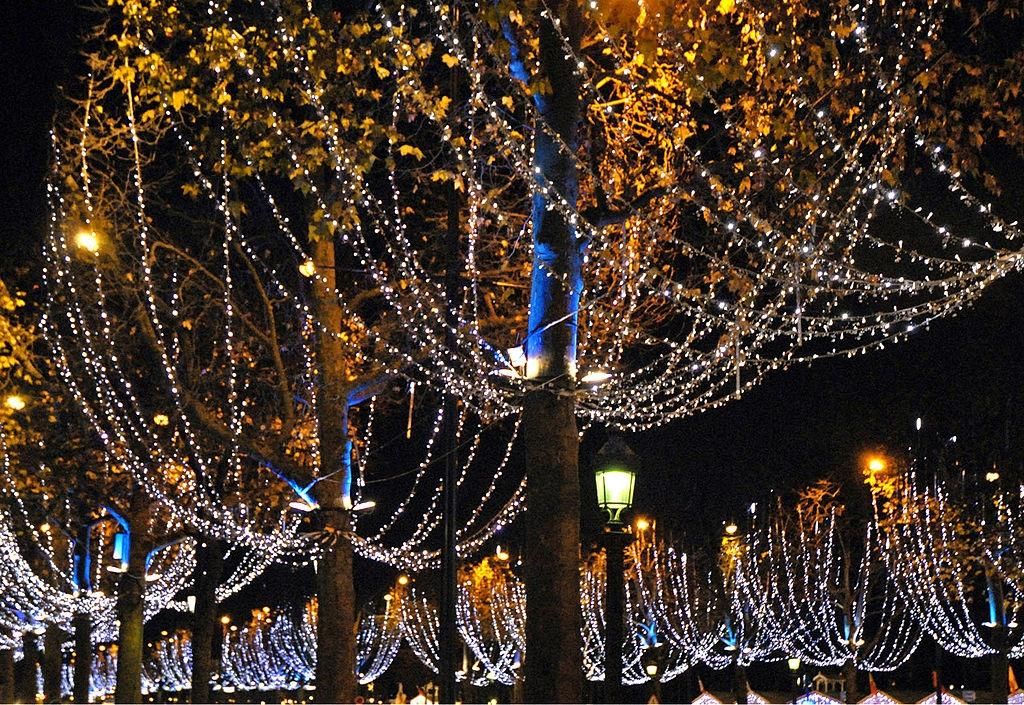 The magic of Christmas and the Paris Boat Show for the holidays
Categories : Visit Paris, published on : 12/3/16
Christmas is fast approaching; the event that young and old alike await impatiently. This year, as always, Paris is the ideal destination in which to spend Christmas with family and friends. Known as the 'City of Light', Paris offers its visitors a spectacular scene at this time of year as the capital is adorned with thousands of Yuletide decorations and sparkling illuminations. It's an appealing prospect, so why not take advantage by making your booking with the L'Ouest Hotel which is right in the heart of Paris?
An enchanting Christmas market and village
This year, the dates for the Christmas market and village on the Champs-Élysées are set for November 11th, 2016 until December 8th, 2017. This, of course, is the best known and largest market of the capital. There are many handicraft items on offer that make ideal Christmas presents as well as several gastronomic specialties from the local area to bring an added allure to your Yuletide table. During these festivities, the Champs-Élysées is decorated with various illuminated Christmas trees and the famous Parisian avenue is also adorned with breath-taking seasonal decorations. In this village, visitors can find the village of French craftsmen, the gourmet village of the French regions, the Big Wheel and a giant 1600 m² giant open-air skating rink as well as many other attractions.
Christmas illuminations and shop windows
During the Christmas holidays, Paris offers Parisians and its visitors a fabulous show of grand illuminations and shop windows sprinkled with Yuletide enchantment. The magical ambience and beautiful colours will give you a warm glow to make you forget the chill of December. The streets of the capital are garbed in multi-coloured lights and incandescent projections; a spectacular setting guaranteed to put you in a festive mood. To add to the illuminations lighting up the city's streets, the display windows of the department stores also offer fabulous scenes that are a major attraction for visitors. Designed and created by top designers and craftsmen, these windows offer us a glimpse into a magical world of seasonal splendour. Don't miss these essential aspects of a Parisian Christmas.
The Paris Boat Show
The dates to note for the Salon Nautique de Paris are December 3rd to 11th and the venue is the Porte de Versailles Exhibition Centre, which becomes the largest indoor port in France for the occasion. The 'Nautic', as it is familiarly known, brings together all aspects of sailing, motor boating and board sports, along with rentals, tourism and fishing. This colossal trade show is packed with entertainment, exhibitions, experts, new technologies, services and the hottest new boat designs and equipment. The Nautic also offers a great challenge for fishing enthusiasts, as well as the world's biggest stand-up paddle race, which takes place on the Seine. The Paris Boat Show is one of the year's great events in the capital and should not be missed.