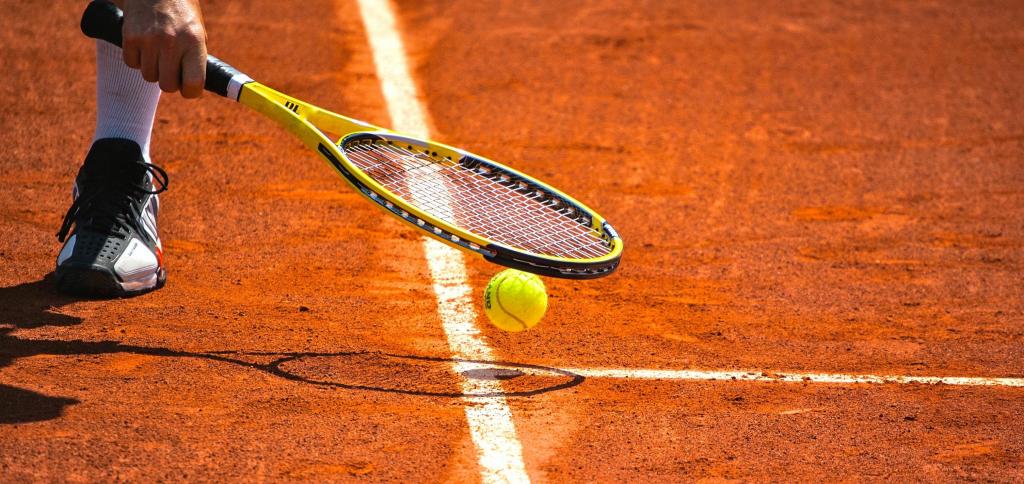 The legendary French Open
Categories : Events, published on : 6/22/23
Every year, Paris changes its red and blue colours for the ochre of the clay court and the yellow of the tennis ball. The French Open tennis tournament at the Stade Roland Garros is one of the key events in the world of international sport. In addition to its excellent facilities and the exceptional standard of the players who compete there, the Stade Roland Garros demonstrates a passionate commitment to inclusivity and the environment. Book your stay at the Ouest Hotel and your tickets for the French Open at the same time!
Sporting excellence
The French Open is the only Grand Slam event played on clay, the most challenging tennis court surface. When entering the Philippe Chatrier or Suzanne Lenglen courts, you will sense the ghostly echoes of thousands of hours of epic matches, the despair of fallen athletes, the enthusiasm of spectators cheering their favourites on to victory, and the moments of epic triumph… Because the tournament is above all about these great emotions, these games that are remembered decades later and these legends forged year after year. Do you want to witness the emergence into sporting prominence of the stars of tomorrow? Take advantage of the qualifying week from May 22nd to 26th and watch the unseeded competitors gain experience and win their spurs. On May 27th, it's Yannick Noah Day (formerly known as Children's Day), on which there are fun events and activities, with funds raised to help children get into tennis. This day is also a tip of the racket to the French champion's magnificent victory on June 5th, 1983. Then, from May 27th to June 11th, the tournament gets into high gear. Book your tickets as soon as possible.
A changing tournament
The level of sporting excellence is undeniable and the Stade Roland Garros team carefully preserves the traditions that contribute to the success of the French Open, but the tournament also continues to evolve. To bring it into line with the challenges of today, the organisers have opted to encourage inclusivity, with tickets at reduced prices for young people, the option to occupy central court seats before the arrival of the ticket holders, games played at night, etc. The tournament is now also greener. The commitment to reduce the carbon footprint of the event is demonstrated in numerous ways, including the installation of electric shuttles, recycling terminals, photovoltaic panels, the reuse of products provided to athletes, such as towels, and the choice of short supply chains for the food available in the stadium's restaurants and snack bars. You can also show your support for this commitment by respecting the sorting instructions and by cycling to the Porte d'Auteuil stadium. It will only take you 30 minutes from the Ouest Hotel!
Book your stay at the Ouest Hôtel and your tickets for the French Open as soon as possible and soak up the atmosphere and excitement of the most elegant tennis tournament in the world!
******
Official website of Roland Garros here
Photo: Alexi Tauzin
---
Ouest Hotel, a 3-star hotel a few steps from Gare Saint-Lazare