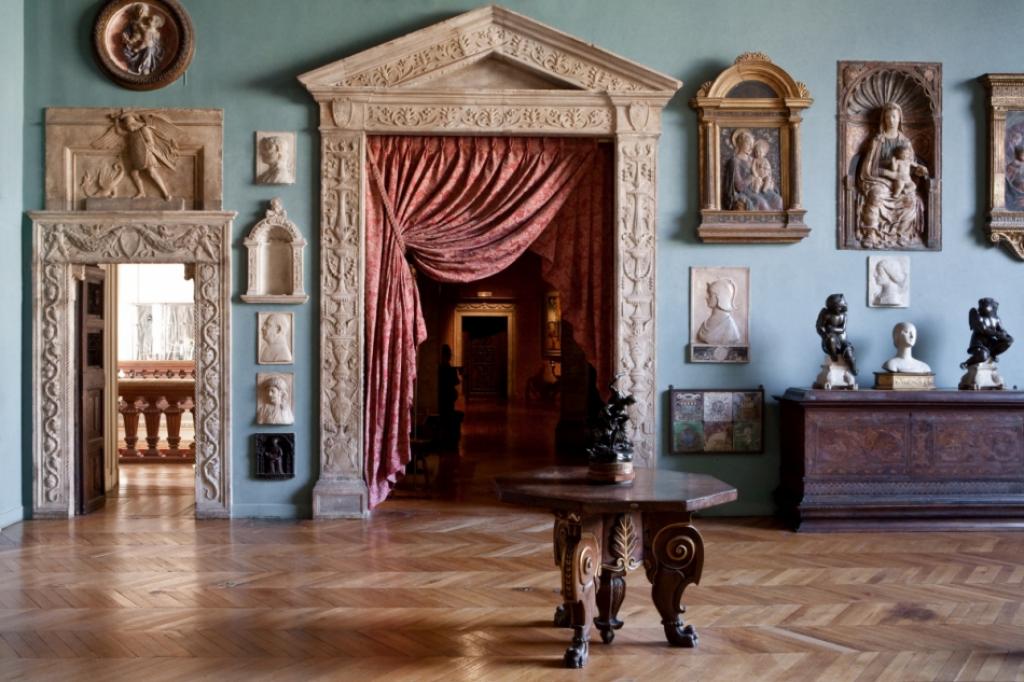 The Jacquemart André; an exceptional private museum
Categories : Exhibitions and Museum, published on : 3/4/18
The Musée Jacquemart André, a museum of fine and decorative arts, presents an original exhibition dedicated to the American Impressionist painter Mary Cassatt from March 9th, 2018. When you visit this exhibition, just 15 minutes from the Ouest Hotel, you will also discover one of the most beautiful private art collections to be found in Paris. Just a few steps from the Champs-Elysees, the setting is a gorgeous one.
Discover the Jacquemart André Museum and experience a highlight of art
The property of the Institut de France, the Musée Jacquemart André is housed in a sumptuous Second Empire mansion, the former home of two renowned collectors, Édouard André, the scion of a banking family, and Nélie Jacquemart, a portrait painter. They devoted their whole lives to a common passion for works of art, travelling across Europe and the East to find exceptional works and fine furniture. Their mansion was designed by the architect Henri Parent in a neo-classical style, with particular attention paid to the functional efficiency of the building. Today, the Musée Jacquemart André holds about 5,000 items, an art collection worthy of the world's greatest museums.
Often compared to the Frick Collection in New York, the Musée Jacquemart André has preserved all the atmosphere of a luxurious house of the period, as Edouard André and his wife had it designed in anticipation of its future use. Thus, the first floor is laid out in the spirit of an Italian museum. There are works by Mantegna, Bellini, Botticelli, the emblematic painting of St. George slaying the dragon by Paolo Ucello, and Italian sculptures of the 15th and 16th centuries.
The collections gathered in these private apartments are among the most remarkable in France. Fine furniture, tapestries and works from the Flemish and German schools are displayed on the ground floor of the house.
The temporary exhibition, Mary Cassatt; an American Impressionist in Paris
A temporary monographic exhibition takes place at the Musée Jacquemart André from March 9th to July 23rd, 2018. Entitled Mary Cassatt, An American Impressionist in Paris, it highlights a unique American female figure of the Impressionist movement. About fifty major works, oils, pastels, drawings and engravings have been loaned by prestigious American museums such as the Metropolitan Museum of Art in New York and the National Gallery of Art in Washington, as well as various French and European museums.
Mary Cassatt lived nearly sixty years in France but returned often to the United States. This cultural duality asserted itself in the artist's original style. An often-overlooked Impressionist who was spotted by Degas at the Salon of 1874, she excelled in the art of portraiture, interpreting the traditional subject of mother-and-child in a modernist way.
A visit to the Musée Jacquemart André offers a very special experience just 15 minutes from the Ouest Hotel!
Photo credit : Official website of the museum