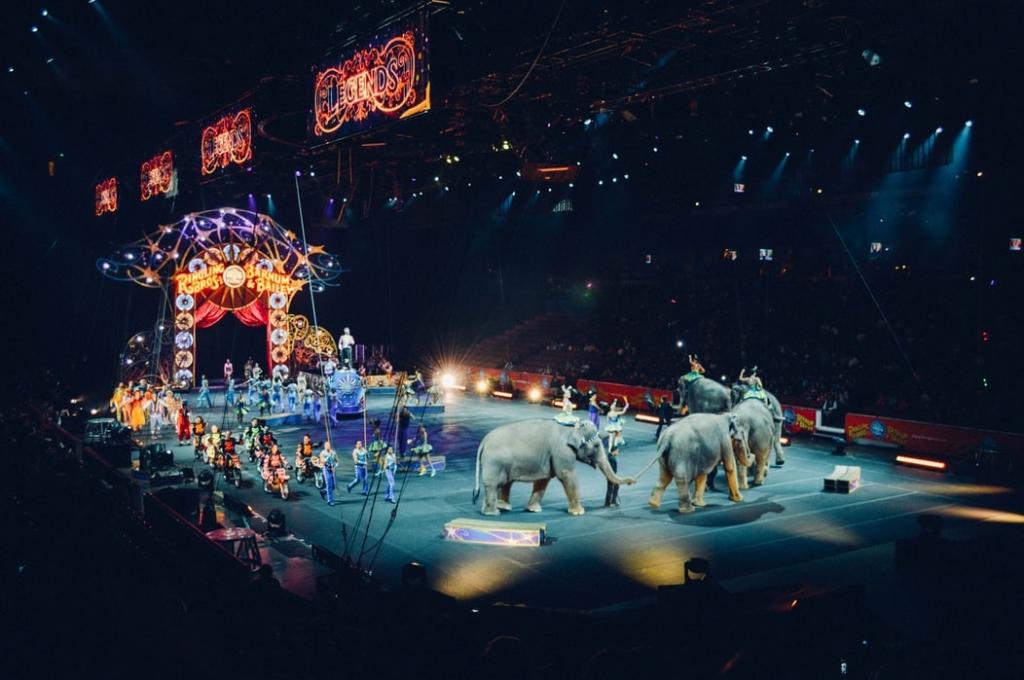 The Cirque d'Hiver in Paris; the winter circus season is open!
Categories : Entertainment, published on : 11/4/19
Come and see the circus! Every year, the Cirque d'Hiver Bouglione (Bouglione Winter Circus) brings us a wealth of spectacle and excitement. Following last winter's 'Extra' show, the Bouglione family presents a brand-new circus spectacular, 'Defi' ('Dare'), from October 12th, 2019 to March 8th, 2020. The Ouest Hotel recommends that you don't miss out on the fun and thrills of this newest production from the Bougliones, a family of circus performers for almost two centuries...
The Cirque d'Hiver; guardian of the circus tradition
An unusual venue steeped in history and listed as a historical monument since 1975, the Cirque d'Hiver Bouglione, built in 1852, is one of the oldest surviving permanent circus venues in Europe. Each year during autumn and winter, this polygon-shaped building is the beautiful setting for amazing family shows that are different every time while still combining artistic creativity, athletic prowess, fun, spectacle and charm. Succeeding generations of the legendary Bouglione family have been careful to preserve the true values and traditions ​​of the circus while offering plenty of surprises.
Five generations of the Bougliones are currently active with the Cirque d'Hiver. This tight-knit clan are the epitome of a successful family in which versatility, humility and respect top the bill. For the shows they are joined by many other artistes and collaborators, bringing the total involved in this circus to nearly 800 people. At the Cirque d'Hiver, tradition achieves the perfect balance with modernity, bringing circus entertainment right up to date. It's all coordinated by the ringmaster, Monsieur Loyal, and the live music is performed by a talented band of musicians.
Dare; a high-flying show
The Cirque d'Hiver presents its new circus creation, a wonderfully entertaining spectacle called 'Défi' ('Dare') filled with acrobats, trapeze artists, jugglers, performing animals, magicians, clowns and more, who will amaze and delight you with their talent. Grand and magical, 'Défi' offers you to the opportunity to escape into an enchanting world for a two-hour show in which some of the world's top circus performers will hold you spellbound to the accompaniment of a live band.
Starring in this brand-new show, which is largely performed by various members of the Bouglione family, you will find Régina Bouglione and her trained camels and llamas, as well as Victoria Bouglione and her breathtaking multiple hula hoop act. Also featured are the aerial straps acrobat Sampion Bouglione and his accomplice Natalia Egorova, the Duo Shock on the classic death wheel, performing dogs and cats, stunningly skilled jugglers, hilarious clowns and even remote-controlled model stunt aircraft. And that's not all that awaits you during two hours of sheer delight!
Are you planning on visiting Paris with your family? Then roll up to enjoy a circus show in the classic tradition. The Cirque d'Hiver is the essential Parisian entertainment treat for all ages.
******
More information:
---
Ouest Hotel, a 3-star hotel a few steps from Gare Saint-Lazare