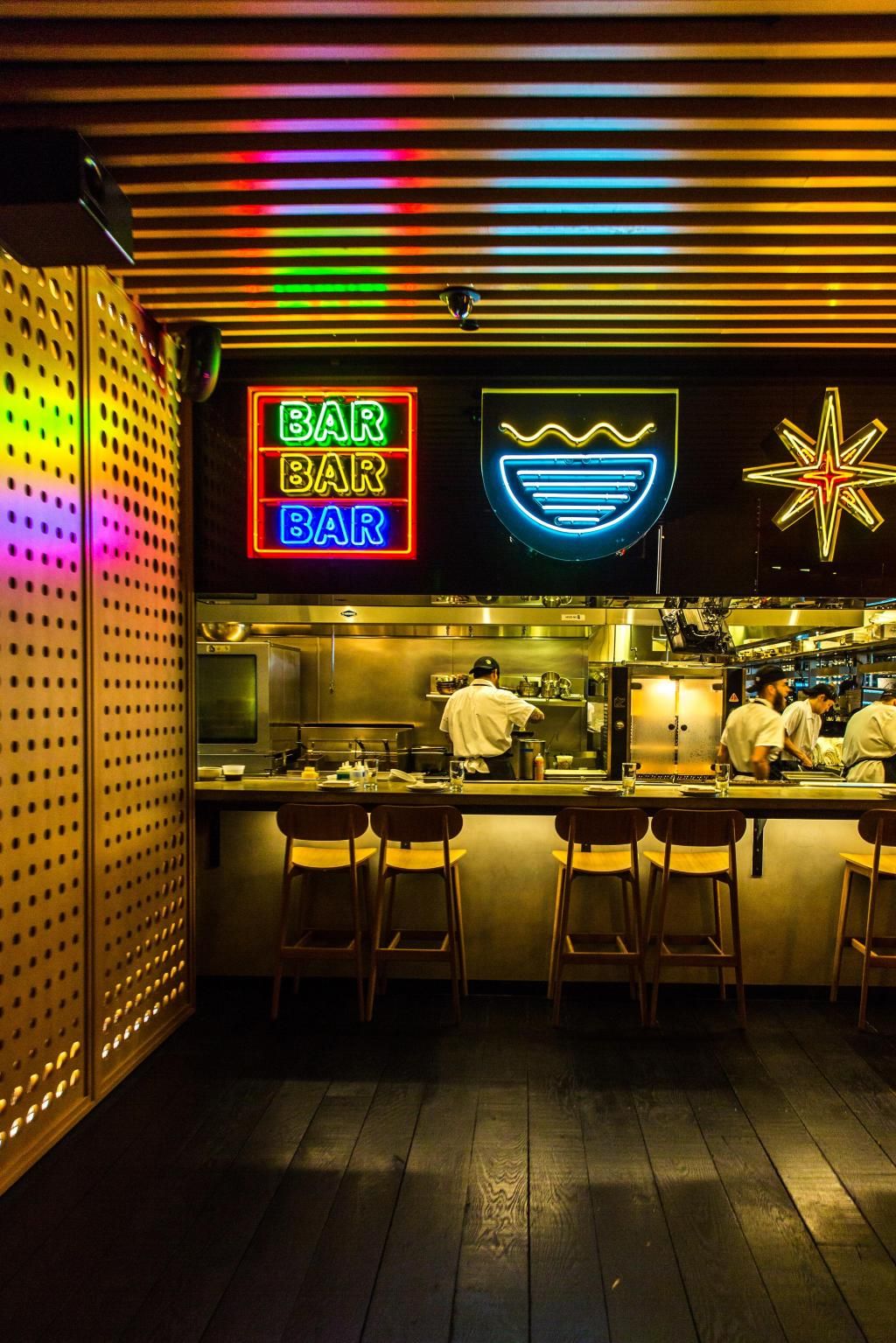 The best of the Parisian gastronomic scene at Galeries Lafayette Gourmet
Categories : Flavours and Gastronomy, published on : 10/31/22
A ten-minute walk from the Ouest Hotel, the Galeries Lafayette department store is the Parisian temple of shopping. While fashion and design are, of course, at the forefront, gastronomy also receives plenty of attention. Until recently, two floors and some 3,500 m² of space have comprised a vast delicatessen, offering tasty products and major brands. Since September 2022, this space now has a food court where the big names of the Parisian gastronomic scene come to offer their latest creations. So, to satisfy your appetite or to have the chance to taste the creations of the trendiest chefs, head to the 1st floor of Galeries Lafayette!
The Galeries Lafayette Gourmet spirit
Under the magnificent Art Deco dome of the Galeries Lafayette, the food court offers its friendly and intimate spaces where you can discover the creations of several chefs in peace. In a street food spirit, they offer signature dishes with a multitude of flavours throughout the day. This is a mouth-watering opportunity to taste the famous MS fried chicken accompanied by sweet potato fries and Cajun spices from Mory Sacko at his Mosugo stand. This recipe, among others, has made a major contribution to the success of his restaurant MoSuké, awarded a star in the Michelin Guide. A little further on, succumb to the temptation of the famous pans bagnats of Yoni Saada at Bagnard, which outshone the competition in the 2013 edition of Top Chef. A veritable canteen with Mediterranean accents, this stand also offers a Niçoise salad that's recognised as one of the best in Paris.
Savoury and sweet
A stop at Galeries Lafayette Gourmet will also allow you to discover the creations of green starred chef Thibaut Spiwack. Having developed an ethical and responsible cuisine, he offers the great classics of American street food at the Starving Club. Its burgers and hot dogs, prepared with fresh and high-quality ingredients, are simply unique. You can also take a taste journey to Asia with the Rice Street of Quan Bai. Many specialties are represented, from sushi to onigiri rice balls and chicken noodles. Finally, don't leave the place without wandering over to the outlet of Jeffrey Cagnes to taste his sumptuous pâtisseries. After an exemplary career that led him to become the chef pâtissier at Maison Stohrer, the oldest pâtisserie in Paris, he opened his own establishment, which bears his name. At the Galeries Lafayette, you can discover his famous Paris-Brest half-moon, his tarte au citron with its hazelnut shortbread flavoured with olive oil, as well as his pistachio or caramel financiers...
The Galeries Lafayette are going gourmet with the opening of a food court where the trendiest chefs of the moment can express themselves. Come and taste their interpretation of street food in a friendly and relaxed atmosphere. A must during your stay at the Ouest Hôtel!
******
More informations here
Photo :
---
Ouest Hotel, a 3-star hotel a few steps from Gare Saint-Lazare