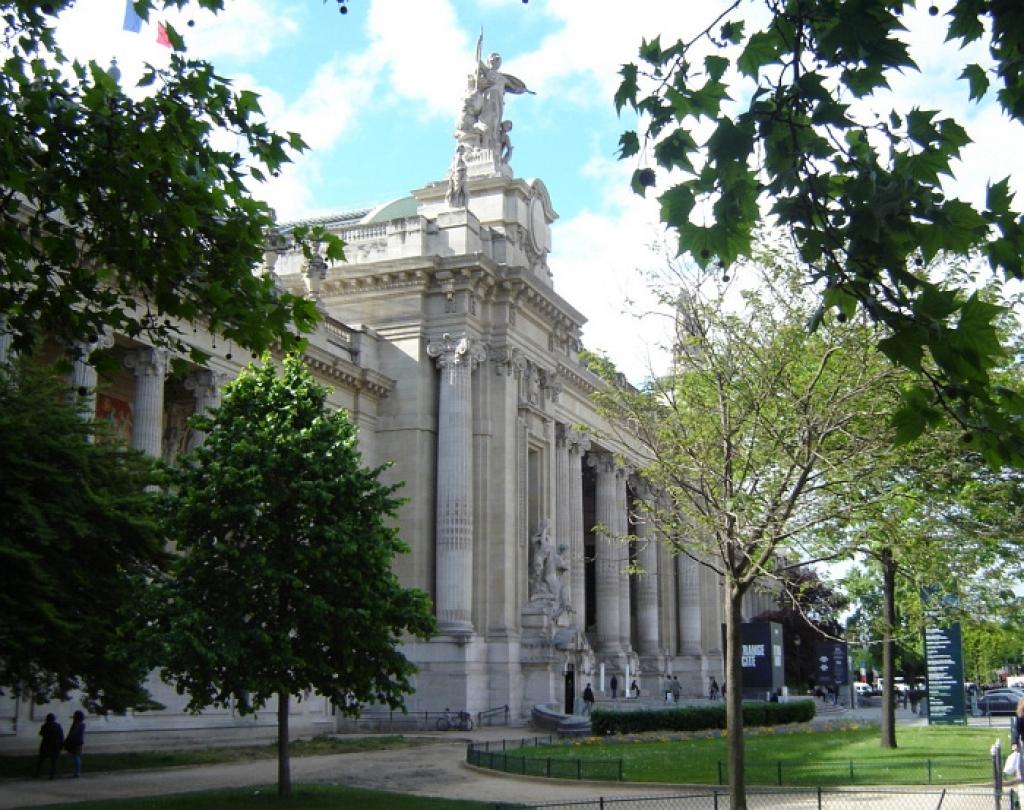 Superb Parisian exhibitions for your visiting pleasure
Categories : Exhibitions and Museum, published on : 2/11/15
Paris is a city bursting with wonderful museums, most of which offer temporary exhibitions on a regular basis. With so many fine Parisian exhibitions to choose from, you are certain to find plenty of interest to occupy you when you stay as a guest at L'Ouest Hotel. 2015 is already shaping up as an excellent year for exhibitions, and we would like to highlight a few that have certainly caught our attention, and which we feel you are certain to enjoy.
Museum and exhibition to enchant and delight
The 17th century Spanish painter Diego Velázquez was a favourite at the court of King Philip IV. His work inspired the realist and impressionist painters of the 19th century such as Edouard Manet. From March 25th to July 13th an exhibition at the Grand Palais of the work of this influential artist will also seek to examine his creations in relation to those of artists he knew, admired or influenced.
Cinema and music exhibitions
Martin Scorsese has long been acknowledged as one of the leading talents in American cinema. Films such as Raging Bull, Taxi Driver and Goodfellas have become touchstones of cinematic excellence. This lifetime of achievement will be honoured when the French Cinémathèque, from October 7th, presents an exhibition looking back over the director's consummate career. His films, documentaries, TV productions and relationships with some of the world's greatest movie actors will be examined.
A highly accomplished and influential creator in another field of art is to be similarly honoured from March 3rd to May 31st at the Philharmonie de Paris in the exhibition David Bowie Is…The eclectic and wide ranging musical genius has opened his personal archives to allow the fullest possible picture of his life and creativity for this venue's first exhibition.
Museums in Paris not to be missed
An insight into the creative methodology of the father of modern sculpture is presented until September 27th at the Rodin Museum in Rodin; The Laboratory of Creation. The museum began to welcome the public again recently after an extensive phase of renovation, and although not all the building is accessible as yet, many of the sculptor's iconic works can still be viewed.
Reopened on January 22nd after extensive renovations was the Gustave Moreau Museum. Located in the 19th century artist's former home, it hosts the world's most comprehensive collection of Moreau artifacts and art. The mansion's garden is now also open to the public.
******
• Grand Palais - Entry via Winston Churchill Avenue, Paris 8e
Telephone: 00 33 (0) 1 44 13 17 17
Metro : Champs Elysées-Clémenceau, lines 1 and 13
• La Cinémathèque française, 51 Rue de Bercy, Paris 12e
Metro: Bercy, lines 6,14
• "David Bowie is" : exhibition from March 3 - May 31, 2015
Philarmonie de Paris, 221, avenue Jean Jaurès, Paris 19e
Tel. 0033 (0)1 44 84 44 84
Metro : Porte de Pantin, line 5
• Musée Rodin, Rodin, the Laboratory of Creation : Until September 27, 2015
79 rue de Varennes, Paris 7e
Tel. 0033 (0)1 44 18 61 10
Metro : Varennes, line 13
• Musée national Gustave Moreau
14 rue de La Rochefoucauld, Paris 9e
Metro : Trinité et Sain-Georges, line 12 - Pigalle, lines 2 et 12
Tel : +33 (0)1 48 74 38 50
~oOo~
Picture 'Le Grand Palais' copyright holder : Photographer JLMD - Private Col.
---
L'Ouest Hotel, an elegant 3* hotel at Paris Saint-Lazare