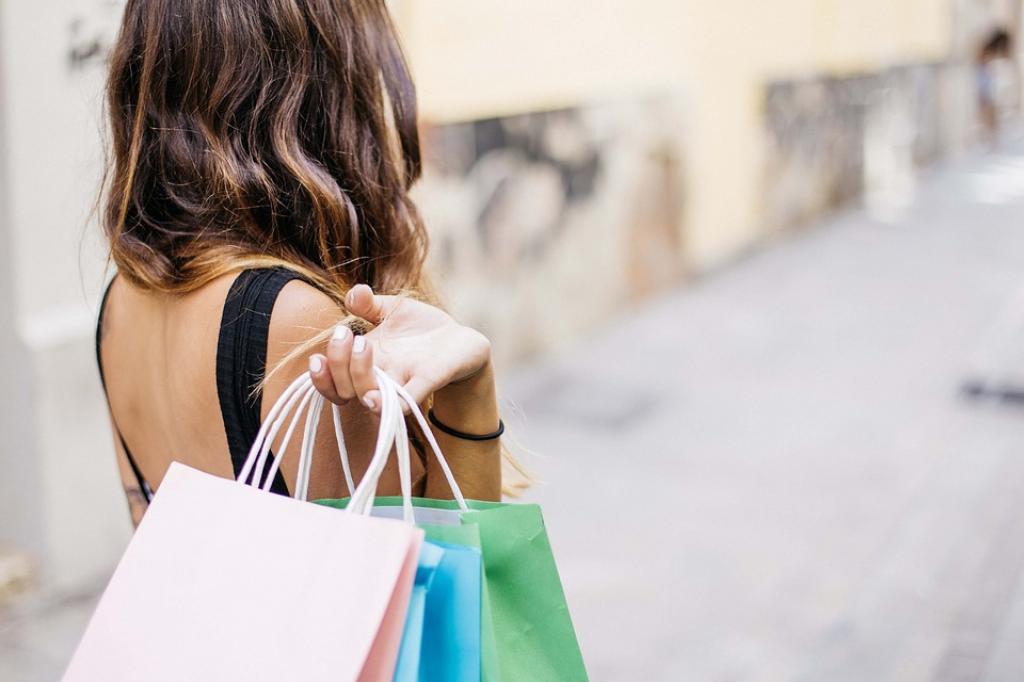 Summer Sales; department stores and the Champs Elysées
Categories : Fashion and Shopping, published on : 7/9/18
On Wednesday, June 27th, 2018 the Summer Sales launched in Paris to the delight of all fashion lovers, shopaholics and bargain hunters. Department stores and shopping malls have donned their finest pageantry and extended their opening hours for the occasion, so you'll have ample opportunity to take advantage of the sensational discounts on offer.
Summer sales offer the ideal opportunity to renew your wardrobe
If you're looking for retail bargains, Paris during the Summer Sales is the place to be. As a world centre of fashion and elegance, the capital boasts an astonishingly wide and diverse selection of shopping options. To bring some fresh stylishness to your wardrobe and find the latest must-have accessory, the summer sales are simply essential and guaranteed to thrill your inner fashionista. Until August 7th you can enjoy markdowns of up to 70% off. Make sure you don't miss out and bear in mind that some places are particularly essential for a shopping spree in Paris. For example, the legendary department stores on the Boulevard Haussmann or the famous Champs-Elysées, where the biggest international brands are gathered along the world's most magnificent avenue.
Summer sales; six weeks of slashed prices paradise
During your stay at the Ouest Hotel you can take advantage of its exceptional location to fully indulge in that most satisfying of activities; bargain hunting at the sales. This year the Summer Sales will last for 6 weeks, from June 27th to August 7th, 2018, thereby giving you all the time you need to find great fashions and accessories at knockdown prices. Browse the city's world-famous department stores and wander the Champs Elysees looking for stylish clothing without breaking the bank. The selection is wider at the start, but as the sales progress the discounts grow bigger. When all the retail therapy makes you thirsty or peckish, you'll find plenty of great places to recharge your batteries before plunging into the fray again. Happy hunting!
Summer sales; extended department store opening times
Get ready to go shopping from June 27th, 2018. Whether in department stores, shopping malls or designer outlets, the Summer Sales are particularly promising this year. This period is an opportunity for department stores such as the renowned Galeries Lafayette to clear out their current inventory to make room for new stock, and intensive destocking necessarily means serious price reductions so as to ensure complete clearance. The two annual sales periods in France are crucial for shops of all sizes, and especially those on the Champs Elysees, where rapid turnover is the key to success. For the occasion, the Galeries Lafayette and Printemps Haussmann department stores will be open Monday to Saturday from 09:30 to 20:30 and Sunday from 11:00 to 20:00. Come along to Paris and make this a clothing and accessories shopping summer to remember.