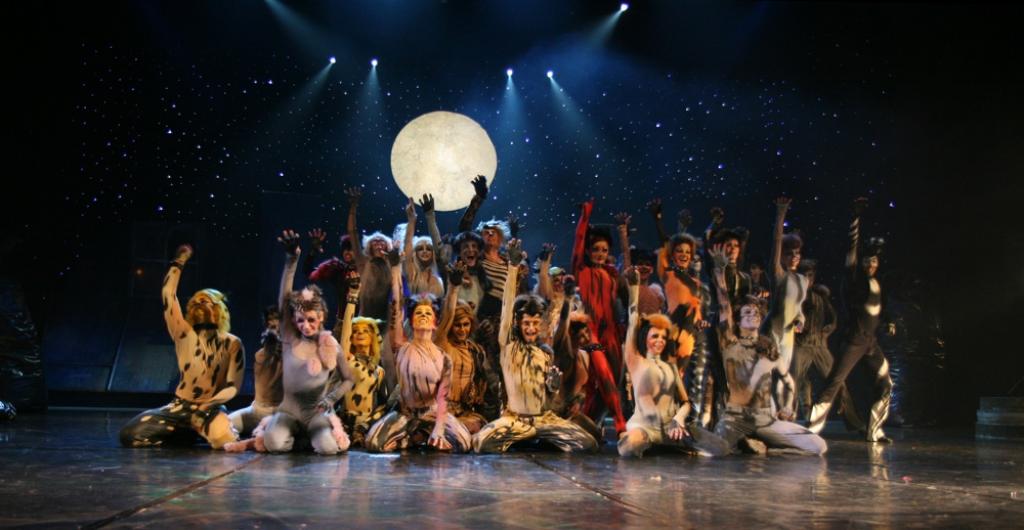 Purrs of pleasure in Paris with Cats the Musical
Categories : Entertainment, published on : 3/9/16
After taking much of the world by storm, the legendary musical dedicated to the secret life of felines has been adapted into French and is showing at the Théâtre Mogador. Loved for well over thirty years by countless theatregoers, Cats the Musical is set to charm Paris until July 3rd, 2016. For an enchanting story, wonderful music, gifted dancers and singers and amazing costumes and sets, it can't be beaten! And if that's not enough music and spectacle for you, then you should also check out the eclectic shows offered by the legendary music hall, the Casino de Paris. The Ouest Hotel welcomes you in a charming and elegant setting just a short stroll from these two Parisian institutions.
A legendary musical rich in emotion
Cats tells of the life of a community of felines called the Jellicles, who get together once a year on a very special night for the Jellicle Ball. Each of them tell of their misfortunes and happiness, their injustices and their dreams for Old Deuteronomy, their leader, who must choose which of the Jellicles will ascend to a whole new life. But the event is disrupted by the arrival of a trickster cat with criminal inclinations ... Full of suspense, charm and emotion, Cats the Musical offers an unforgettable evening for couples, families or friends. Through exacting choreography and virtuosity, and thanks to the talent of makeup artists and costume designers, we forget that behind these charming cats are human performers. This magnificent show has enthralled audiences since launching in London in 1981, and has become one of the most successful musicals of all time. Don't miss the opportunity to see this legendary show during your stay in Paris!
Then finish your evening in elegance and comfort at the three star Ouest Hotel, just a few steps from the Théâtre Mogador. You'll be welcomed in a friendly atmosphere to enjoy a good night's sleep dreaming of the secret life of cats.
Entertainment excellence at the Casino de Paris
For more cultural and nightlife adventures in the heart of the capital, check out what's on offer at the Casino de Paris. Also located near the Ouest Hotel, this is one of the great music halls of Paris, with a history stretching back to the 18th century. Lovers of music, dance and comedy shows are well catered for and the eclectic programme includes upcoming performers and established stars. Artistes as diverse as Juliette Greco, the Ballet of Havana and Oxmo Puccino have all trodden the boards of this far famed venue.
Close to the Casino de Paris, our hotel in the eighth arrondissement is the ideal base for a Parisian getaway. A few metres from the department stores and Montmartre, in the vibrant heart of Parisian fashion and creativity, we provide optimum comfort in a luxurious atmosphere. Our team waits to welcome you, offer tips and recommendations and ensure your well-being.
******
Learn more:
• Theatre Mogador
23 rue Mogador, Paris 9th
Metro Line 12, Trinidad station, lines 3 and 9, Floor stations of Antin and Havre Caumartin, lines 3, 12 and 13, Saint Lazare station
RER A station Auber RER E Haussman St Lazare station
Bus 26,32, 43
• Casino de Paris
16 rue de Clichy, Paris 9th
Metro Line 12 station Trinité - d'Estienne d'Orves
Bus 68, Trinidad station or Moncey
---
L'Ouest Hotel, an elegant 3-star hotel at Paris Saint-Lazare