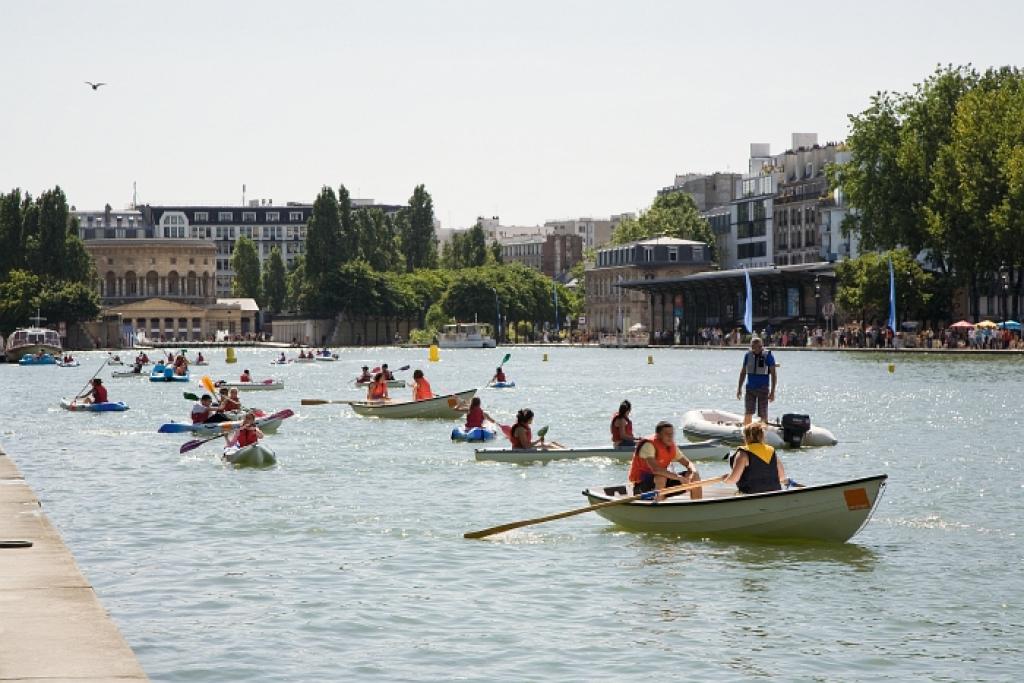 Paris wouldn't be Paris without Paris Plages
Categories : Entertainment, published on : 7/31/15
Ah yes! During the summer in Paris you can enjoy the Sun as if you were at the seaside, thanks to Paris Plages! This year, the programme for this temporary Parisian beach event looks as enticing as ever! Paris Plages will take place from July 20th to August 18th and, with sandy beaches, palm trees, parasols and sun-loungers, it bring the seaside to the Seine-side!
Paris Plages, urban seaside resort
During the day you can sunbathe on the specially constructed sandy beaches of Paris and enjoy the numerous activities on offer. At the Bassin de la Villette, for example, you'll find beach-petanque courts, snack bars and a marina for pedal boating, rowing, kayaking or boating on the canal.
Even the suburbs are getting into the act in 2015, with suburban beaches located at La Courneuve, Puteaux, Bagnolet, Saint Ouen and Aubervilliers. In the programme there's sports, swimming and relaxation!
Nightly cultural events
Then, in the evening, when you're looking for somewhere to chill out after a day in the sun, you can check out the 15th edition of Cinema in the Moonlight, a festival of open air movie screenings taking place from Montsouris to Montmartre, and from the Place des Vosges to the Place des Fêtes. On giant screens set up in delightful locations you can enjoy the unforgettable films which have taken the French capital as a backdrop, and it's all for free! This year, the festival will take place from July 30th to August 8th. The big screen masterpieces of yesterday and today await beneath the stars on these comfortably cool summer nights.
A summer at L'Ouest Hotel is perfect for discovering the magic of Paris.
******
See more at:
• Paris Plages 2015 by Paris city council
• Paris Plages festival 2015 by the Convention and Visitors Bureau
• Cinema by moonlight by the Convention and Visitors Bureau
~oOo~
Picture River Basin La Villette copyright holder: Tourist Office Paris - Photographer Marc Bertrand
---
L'Ouest Hotel, an elegant 3-star hotel at Paris Saint-Lazare