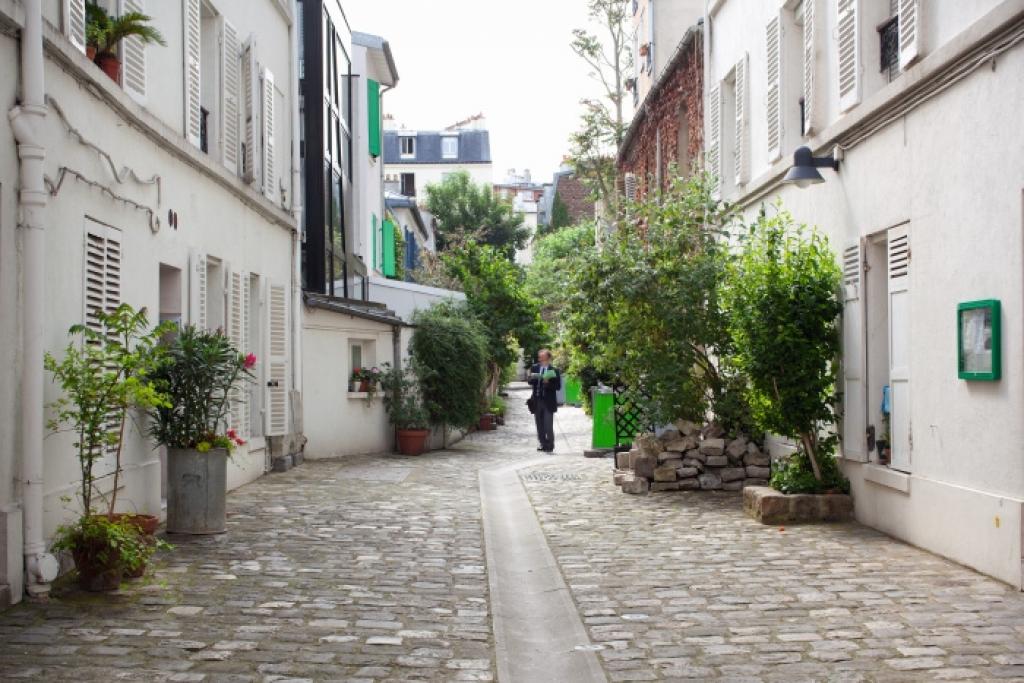 Movie trails make exciting and unusual outings in Paris
Categories : Visit Paris, published on : 4/4/15
According to Mission Cinéma, an organisation dedicated to preserving French films and supporting new French movies, more than 750 film shoots take place in Paris each year. Around 4,000 locations in the city and surrounding areas have featured onscreen over the years. This makes the French capital an especially exciting and interesting place to visit if you're a movie buff, because you can walk in the footsteps of the characters whose adventures you've enjoyed on the silver screen. Such unusual outings in Paris are now more accessible than ever, thanks to a series of guides called Les Parcours Cinéma.
Following in the Parisian footsteps of the stars
Les Parcours Cinéma are pocket guides for lovers of Paris and the cinema. Available as guide leaflets available from Paris Tourist Information Centres or downloadable as PDF files, they are bursting with useful and fascinating information. Each deals with a different film and marks out a trail to follow through Paris in which you will visit the key locations pertaining to those movies. Reproduced in each guide is a copy of the original film poster, a summary of the story, and a full list of the cast and crew credits. There's also a map of Paris with each location numbered. Look up each number and you will find an explanation of that location, its significance in the movie, and some historical and architectural background. A particularly interesting aspect of these tours is the way they combine the well-known monuments and landmarks with more obscure locations.
So, if you loved The Devil Wears Prada, you will thrill to the selection of fashion hotspots and trendy locations that you saw in the film, such as the Galliera Fashion Museum, Avenue Montaigne and the Place de la Concorde.
Fans of the Pixar animated masterpiece Ratatouille will be able to discover the inspiration for Gusteau's restaurant and follow Remy the rat's daring escape across the bridges of the Seine.
Then there's the numerous romantic locations shown in the experimental film Paris Je T'Aime; just see how many you can find.
Action movie fans can follow the thrill packed adventures of Chris Tucker and Jackie Chan through the city as seen in Rush Hour 3, including set pieces filmed at Les Invalides, the Place de l'Opera and, of course, the Eiffel Tower, from where our heroes jumped, using the French flag as a parachute.
Then who could forget La Môme, otherwise known as La Vie en Rose; the heartbreaking story of Edith Piaf? The film trail for this cinematic gem will take you to the Olympia music hall, the Place Edith Piaf and the beautiful Pere Lachaise Cemetery, among other locations.
These film trails offer great fun for all the family, a new way of seeing Paris and also offer a better understanding of why Paris remains one of the favourite cities of movie makers from all over the world.
******
To Download the film trail guides Les parcours du cinéma
~oOo~
Picture Rue de La Villette, Buttes Chaumont copyright holder : Tourist Office Paris - Photographer Amélie Dupont
---
L'Ouest Hotel, an elegant 3-star hotel at Paris Saint-Lazare