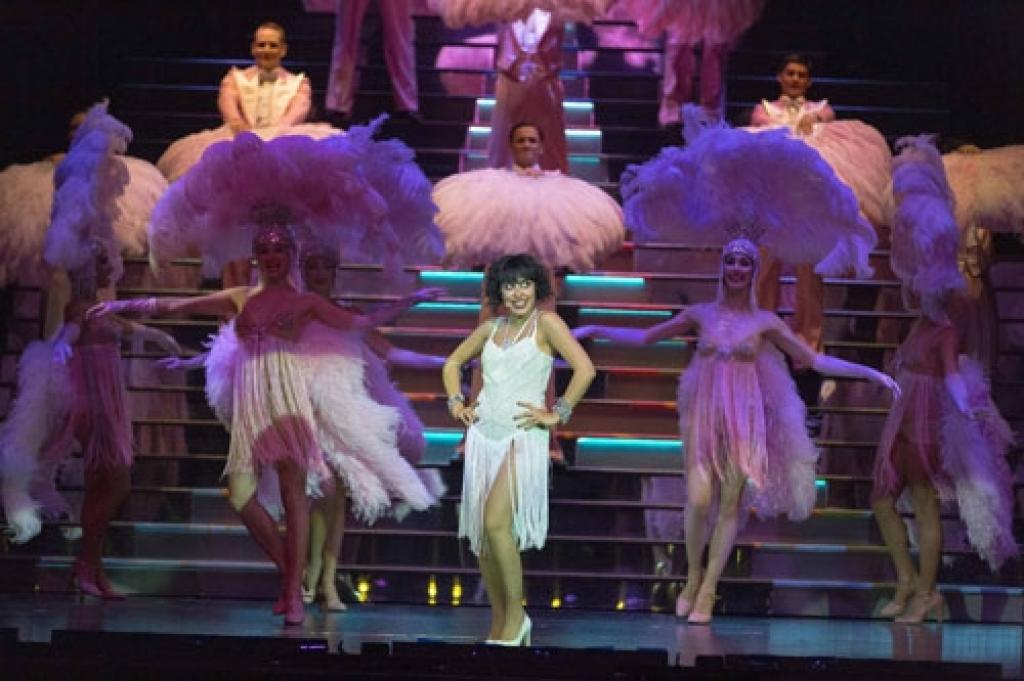 Mistinguett; A musical spectacular at the Casino de Paris
Categories : Entertainment, published on : 10/26/14
Dive into the Paris of the Jazz Age in Mistinguett; Queen of the Roaring Twenties. This fabulous new musical production tells the story of a music hall show that was an inspiration for the magic of Broadway. Mistinguett is presented at the Casino de Paris, a legendary performance venue that is only a fifteen minute walk from L'Ouest Hotel, until January 4th.
The story of Mistinguett, A French legend
The French singer and actress Mistinguett was born Jeanne Florentine Bourgeois in a northern suburb of Paris in 1875. As a child she demonstrated a flair for performance and worked as a flower seller, charming her customers by singing popular ballads as she dispensed her blooms. Beginning a career as an entertainer, she experimented with various stage names before settling on Mistinguette. She first appeared under that name in 1895 at the Casino de Paris, before going on to perform at the Moulin Rouge and Folies Bergère and star in a number of silent films.
Mistinguett became the highest paid female entertainer of her era. Her signature song was Mon Homme (My Man), which was later covered by Fanny Brice and Billie Holiday and remains a jazz standard to this day. Her flamboyant and somewhat risque routines became a hallmark of early 20th century music hall, and she was one of the major inspirations for the Roaring Twenties in Paris.
The new musical Mistinguett; Reine des Annees Folles brings the story full circle in a sense, as it is presented in the venue in which the legendary performer first appeared as Mistinguett. Producer Albert Cohen presents Carmen Maria Vega in the title role, with music by Jean-Pierre Pilot and William Rousseau and lyrics by Vincent Baguian, in a musical spectacular that recreates a heady and delirious age when a former flower girl became a queen of the stage and screen.
Presenting the new official blog of L'Ouest Hotel
Here we are with a wonderful new website, and what could be better to make your browsing experience complete than a useful and informative blog? Here we plan to let you know about exciting events, such as the musical Mistinguett at the Casino de Paris, and interesting places throughout Paris that will help you to make the most of your trip. As we are centrally situated and know our city so well, we'll be able to clue you in regarding happenings and locations you might not otherwise hear about. We can also use this space to let you know of our exclusive offers and other news that will be to your advantage.
Mistinguett, Reine des Années Folles : until January 4th, 2015 in Paris
Casino de Paris : 14-16 rue de Clichy, Paris 9e
Metro : Liège, line 13 - Trinité-d'Estinne d'Orves, line 12
Mistinguett © VisionByAG
~oOo~
L'Ouest Hotel an elegant 3* Hotel at Paris Saint-Lazare