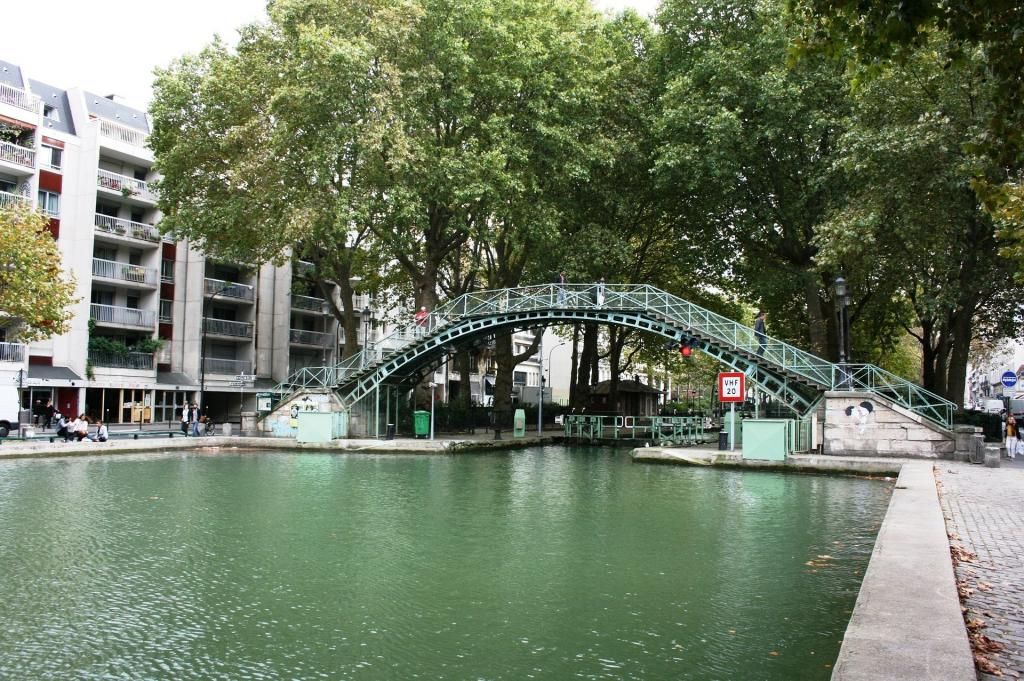 In Paris, we love to float or stroll along the Canal Saint-Martin
Categories : Entertainment, published on : 7/9/17
This summer we're extending an invitation to travel via an exhibition at the Museum of Natural History that brings together the most extraordinary photographs of those globe-trotters at the National Geographic... Or you might prefer simply to stroll along the Canal Saint-Martin? Whatever your choice, both are solid arguments to convince you to pack your bags and head in the direction of Paris and the Ouest Hotel.
National Geographic: a photographic trip across the world
The American magazine made famous by its extraordinary photographs taken, in sometimes extreme conditions, in the four corners of the world, is the subject of a fascinating exhibition taking place in the vast nave of the Gallery of Mineralogy of the Museum of Natural History of Paris. Thanks to the discerning eyes of its photographers, the National Geographic has shared breathtaking and beautiful images of the world during its 125 years of expeditions. Images of stunning landscapes, rare animals and unusual phenomena are the precious testimonies of life on Earth to be discovered by you until September 18th, 2017.
A 100% Parisian waterway
With its long promenades littered with romantic cast iron footbridges and lock gates, the Canal Saint Martin is probably one of the most picturesque locations in the capital. As soon as the warm weather returns, the waterway and its surroundings prove popular with Parisians, who like to meet around a drink or two, their feet dangling at the water's edge. Although river traffic has lessened somewhat in recent decades, it's not uncommon to come across a barge or a fishing boat bobbing on the water, patiently awaiting the opening of the next lock. The Canal Saint Martin stretches for 4.5 kilometres from the emblematic Place de la République to the Bassins de la Villette. Whether explored by boat, on foot or by Vélib ', the canal is the perfect place to spend a sunny afternoon. It epitomises the ambience of Paris.
We highly recommend taking the opportunity to sit in one of the many restaurants along the canal to savour the typically Parisian feel to be found there. Indeed, the district is full of new-generation bistros that, behind their old-fashioned tavern facades, offer a cuisine as tasty as it is inventive. This is certainly true of, for example, Verre Volé or La Bécane à Gaston, both located in the immediate vicinity of the canal. You'll also enjoy the view from the Antipode Péniche, a barge restaurant moored at the Quai de la Seine on the Bassin de la Villette. In the evening it's the ideal place to enjoy the Parisian atmosphere. Several concerts are scheduled every week and the MK2 cinemas that face each other on both sides of the Bassin will keep you entertained the rest of the time.