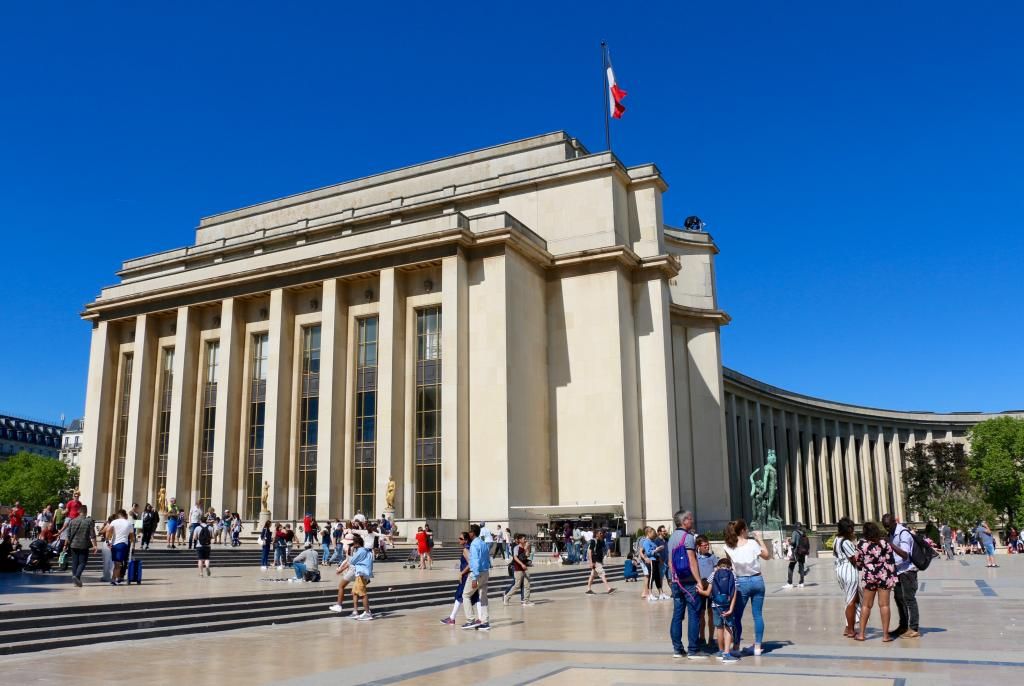 Heritage Days; secrets and behind the scenes looks at the treasures of Paris
Categories : Events, published on : 8/4/19
Open days, behind-the-scenes visits to monuments and other places that have made Paris a cultural capital, workshops and meetings with enthusiasts... All this and more awaits you, free of charge, on September 21st and 22nd, thanks to the Journées du Patrimoine (Heritage Days). The Ouest Hôtel is also pleased to inform you that the 2019 edition has adopted the Europe-wide theme of Arts and Entertainment. Take advantage of this unique opportunity to get a good look at places usually closed to the public.
A 35-year success story
Don't miss the opportunity, during this weekend of heritage, history and culture, to visit, free of charge, places that are generally off limits to the public at other times of the year.
Last year, for example, the French national railway company SNCF celebrated its 80th birthday and marked the occasion by presenting the Orient Express in the Gare de Lyon and its steam locomotives in various stations, including the Gare du Nord. Also on the subject of transport, the state owned operator RATP offers tours of the hidden side of the Paris Metro.
Each year, the European Heritage Days provide public access to many government and administrative buildings. You might wish to seize the opportunity to tour the Élysée Palace, official residence of the President of the French Republic, for example, and discover its famous Silver Room, the dining room and the reception hall where the art of the French table is displayed in all its glory. Going upstairs, the richly gilded office of the President will provide the climax of your visit.
Arts and Entertainment in the spotlight
It's been announced that this year's Heritage Days theme will centre around Arts and Entertainment. That temple of glamour, the Crazy Horse will reveal its backstage secrets. With a Crazy Girl as your guide, you'll learn about the history of this legendary cabaret located on the Avenue Georges V.
Discover the three oldest musical and theatrical institutions in France; the Opéra-Comique, a former Royal Academy of Music established during the reign of Louis XIV, as well as the Opéra National de Paris and the Comédie Française with its sumptuous Salle Richelieu playhouse. Take this unique opportunity to go behind the scenes and sublime decor of these Parisian architectural gems.
Movie buffs will relish taking a tour of the largest cinema in Europe, the Grand Rex, opened in 1932. Built by the film producer who introduced Charlie Chaplin to France, the exquisite architecture of this listed historical monument makes it an Art Deco landmark.
Fans of the circus arts will certainly not want to miss a visit to the Cirque Bormann-Moreno, where successive generations of a great circus family have performed in shows that always alternate tradition and modernity. Circus workshops offer an opportunity to test your juggling or trapeze skills beneath the big top!
******
More information:
Photo credit : Palais de Chaillot - © Paris Tourist Office - Photographe © Sarah Sergent
---
Ouest Hotel, a 3-star hotel a few steps from Gare Saint-Lazare