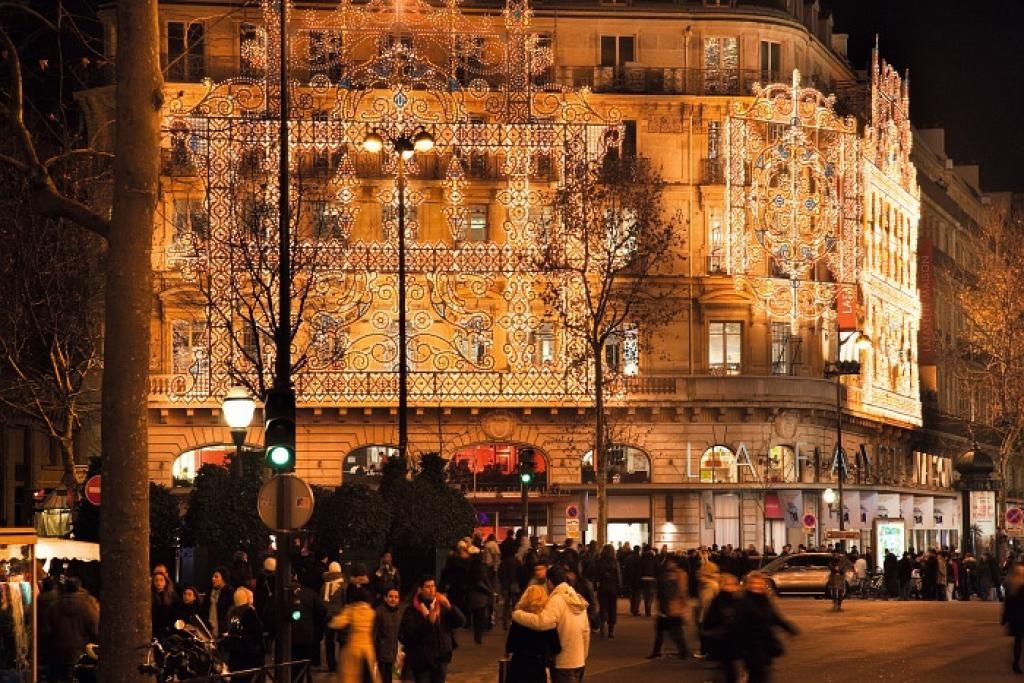 Here's some great ideas for Christmas Shopping
Categories : Fashion and Shopping, published on : 11/11/14
L'Ouest Hotel is ideally located for easy and convenient access to some world class Christmas shopping destinations. There's the Opéra district with its numerous shops and department stores with exquisitely decorated display windows, plus cutting edge modern shopping malls at Passage du Havre and Gare St-Lazare. Plenty of fabulous gift ideas virtually on our doorstep!
Recommendations for Christmas Shopping near L'Ouest Hotel
A major urban commercial centre of Paris is the Haussmann-Saint-Lazare-Opéra district. Here you can find a multitude of superb shops, in addition to a couple of department stores boasting an international reputation. With over a hundred years of superior service, Galeries Lafayette has turned shopping into an art form. It's a beautiful building housing the latest fashions, large luxury brands, home décor and much more. Not far away is Printemps, another venerable Parisian institution where the accent is on luxury and upscale fashion brands.
If you're looking for the very latest fashions, then Rue Scribe is a shopping street you should not miss. Close by is Gare St-Lazare. This busy railway station now has a five floor shopping centre with 80 shops, 10 restaurants and various kiosks and services. Here you can find Swarovski, Esprit and a Virgin Megastore amongst numerous other brands.
A short stroll away is the Passage du Havre. Originally established in 1846, this former covered passageway was renovated into a dynamic modern mall in the 90s. There's 40 shops, including Sephora, FNAC, Gap, H&M and Zara along with a lovely interior garden in which to relax from your vigorous session of retail therapy.
******
• Department store Galeries Lafayette : 40 boulevard Haussmann, Paris 8e
Metro station Chaussée d'Antin Lafayette, lines 7 et 9
• Department store Printemps : 64 boulevard Haussmann, Paris 9e
Metro station Havre Caumartin, lines 3 et 9
• Shopping mall Passage du Havre
107 rue Saint Lazare, Paris 9e
---
Crédits photographie : Tourist Office Paris - Photographe Jacques Lebar