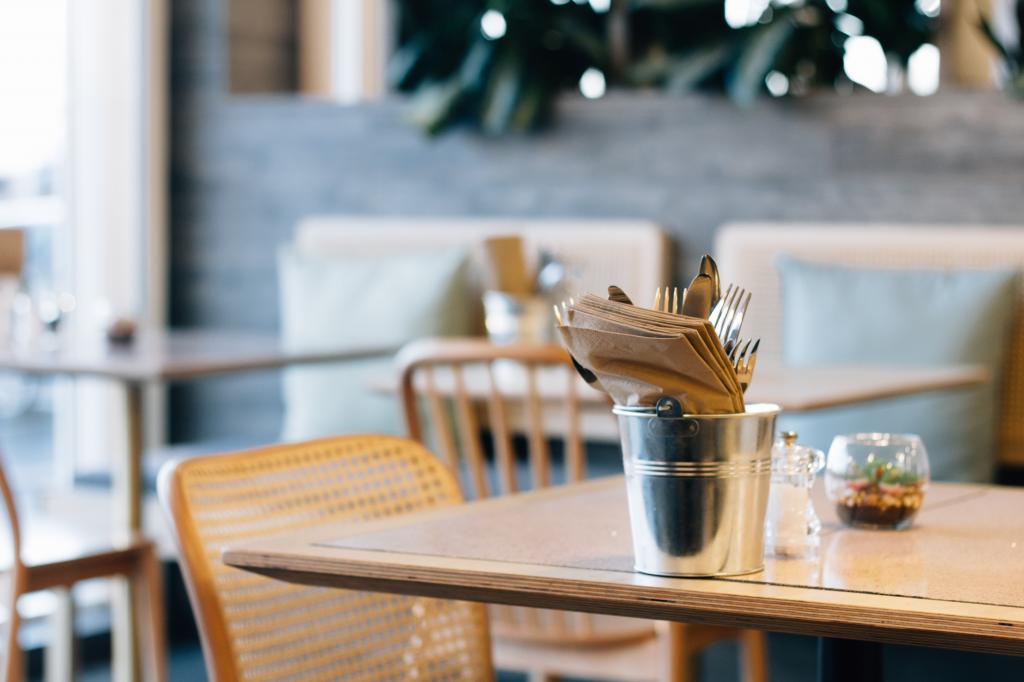 Gastronomic Paris: restaurants in the 8th arrondissement
Categories : Flavours and Gastronomy, published on : 7/4/20
Discover a more intimate and delectably delicious facet of the 8th arrondissement of Paris, famed worldwide for its luxurious Avenue des Champs-Élysées, its Grand Palais and its parks. This part of the capital also boasts fine restaurants and brasseries, some over a century old, that are a showcase for the Parisian lifestyle in all its refinement and authenticity.
Le Restaurant Mollard
The Restaurant Mollard is an emblematic place situated on the Rue Saint-Lazare in the 8th arrondissement. Since 1895, this brasserie has offered a refined menu that gives pride of place to seafood. This culinary experience is presented to you in an exceptional, polished and gleaming setting of beautiful ceramic frescoes, marble columns, mosaics, Art Nouveau ceilings and a recently renovated glass roof. The Restaurant Mollard is also a tearoom where pâtisseries and a whole tempting host of other delicacies are served, including the much-appreciated house Hot Chocolate.
Le Grill Room
This humbly named eatery is located on the Boulevard Malesherbes near the Parc Monceau. Designed in a very modern style, it offers a welcoming and bright ambiance with plenty of nods to nature's greenery. This modernity is also reflected in the menu, where barbecue and cuts of meat are offered alongside vegetarian recipes and seasonal vegetables. It can be seen from the wine list that respect for the environment is a primary consideration. There's a beautiful terrace for you to enjoy in pleasant weather. With friends or as a couple, discover a gourmet and daring cuisine.
Le Percolateur
Created by two passionately enthusiastic brothers, this chic yet casual bistro specialises in traditional French cuisine. This choice contrasts pleasantly with its cosmopolitan ambiance, which mixes several cultural influences in its decor. The collection of old percolators (a nod to the name of the restaurant, or vice versa), some of which date from the 19th century, will certainly grab your attention. Don't miss the opportunity to accompany your meal at Le Percolateur with a bottle from the carefully considered wine list of this delightful restaurant situated in the European quarter.
La Table de Lucie
La Table de Lucie can be found on the Rue Édimbourg. Even if you don't meet Lucie, you can be sure you'll feel good about her. This traditional French restaurant offers a pleasant setting with a simplicity and privacy that will make you feel at home. Whether it's shoulder of lamb, cod or vegetable dishes, this restaurant offers recipes made onsite from fresh produce. At La Table de Lucie, the menu is varied, and the restaurant offers homemade specialties.
The 8th arrondissement of Paris is also the district that hosts the Ouest Hotel. Your stay in our hotel will give you plenty of opportunity to discover these gems of the French gastronomic scene. We can welcome you again from August 24th. See you soon!
******
---
Ouest Hotel, a 3-star hotel a few steps from Gare Saint-Lazare