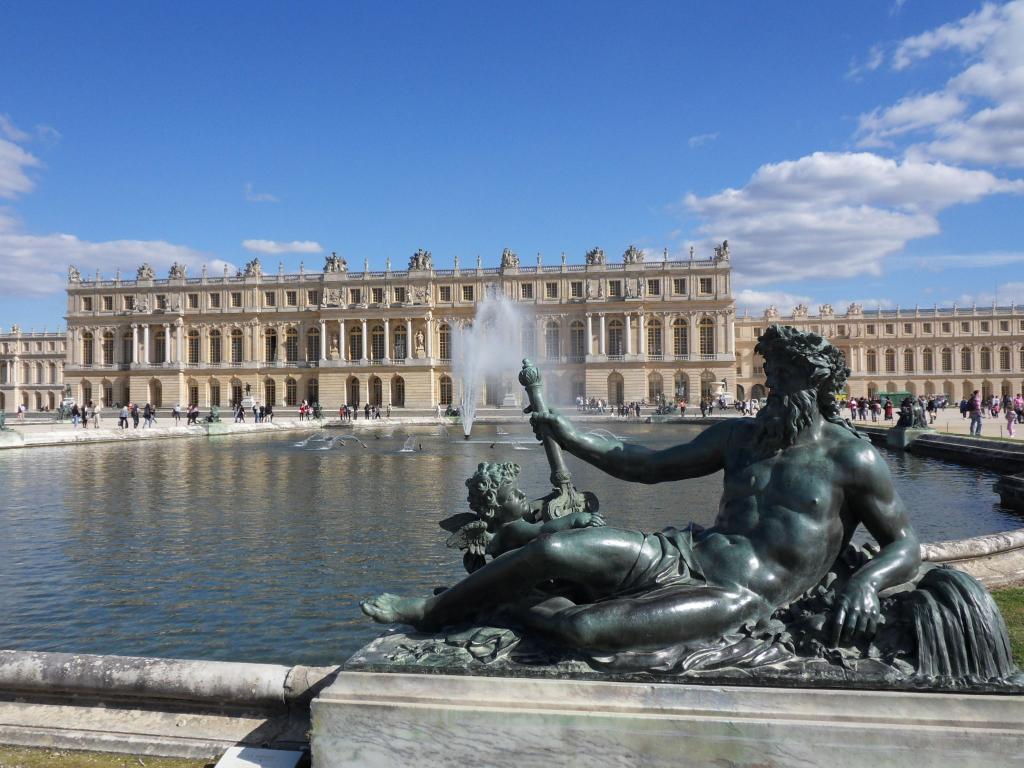 From Versailles to the Paris Air Show... by way of the department stores
Categories : Visit Paris, published on : 6/1/17
The itinerary this June 2017 is a busy one. The fountains in the splendid gardens of the Palace of Versailles sparkle with a thousand waters to a musical accompaniment, the Paris Air Show at Le Bourget Airport opens its doors and, on June 28th, the Summer Sales begin!
Music and sparkling fountains at the Palace of Versailles
Through the summer until October 29th, the fountains of the Gardens of Versailles dance to the stirring music of the baroque period! In the mid-17th century Louis XIV commissioned the great landscape architect André Le Nôtre to develop the gardens of his royal chateau at Versailles. The Sun King wished to have what would effectively be a series of outdoor rooms designed in what is now called the classic French Garden style. These verdant groves, with their fountains and basins, were places where the king, his court and guests could stroll, play, socialise, eat and relax in tranquil splendour. The place was astounding and remains so to this day. When water flows between horses, gods, cornucopias, and from the open mouths of mythical creatures to a musical accompaniment, it is a treat for the senses and a truly enchanting experience.
Fly to the Paris Air Show
From June 19th to 25th (23rd to 25th for the general public), the 52nd edition of the International Aeronautics and Space Fair, often called the Paris Air Show, will be held at Paris-Le Bourget airport. This is the world's oldest, and perhaps its greatest, air show. You will be able to admire more than 150 aircraft on display, step inside gleaming cabins, take a look at the control panels with their thousand dials, buttons and screens, and be amazed as they take to the sky for stunning flight demonstrations. To make the experience even better, admission to the Museum of Air and Space is free with your entrance ticket to the show. Here some 40,000 items are on display, some of which date from the beginnings of aviation. See the legendary Concorde, a Boeing 747, and visit the planetarium.
The Summer Sales are go!
June 28th - August 8th: these are the dates of the sales this summer. But true shopaholics and dedicated bargain hunters don't wait until the last day, as by then the selection will be considerably depleted. To experience the sales at their best check out the renowned department stores of Paris. Within the beautiful architecture of these prestigious places you'll find a vast and varied choice of goods. Head for Galeries Lafayette and Printemps on the Boulevard Haussmann, Bon Marché, and the Bazar de l'Hôtel de Ville (BHV) to find excellent discounts in lovely surroundings. But don't miss the trendy shops of the Marais, chic Passy, ​​and elegant Saint-Germain-des-Prés, or the exciting and always well-stocked bookstores of these districts. So many possibilities! Fortunately, the sales last for 6 weeks!