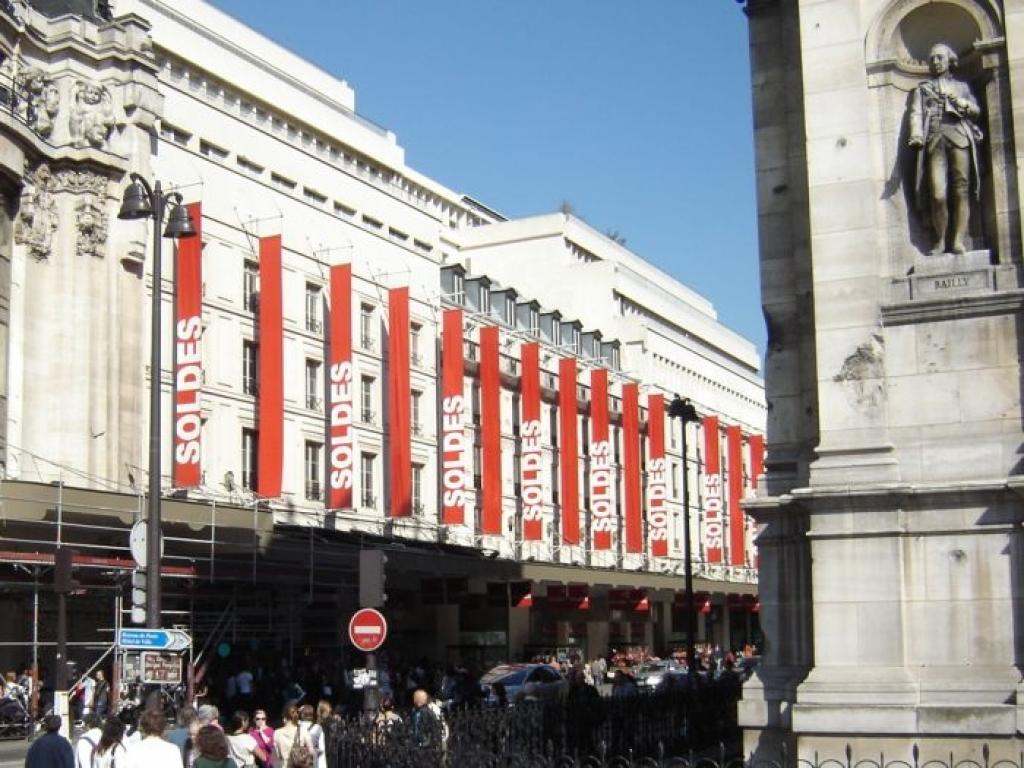 Find great deals at the Paris Winter Sales
Categories : Fashion and Shopping, published on : 1/11/15
Greetings and best wishes for the New Year from the L'Ouest Hotel team. It's an ideal time to visit Paris as you can enjoy the Winter Sales , where there are fabulous bargains to be snapped up by the astute shopper. To make your Paris shopping experience as comfortable and pleasant as possible we suggest you stay at L'Ouest and let us take care of your requirements.We also highly recommend that you acquire a copy of the Paris Shopping Book to guide you throughout your shopping getaway.
Make your plans for a super Paris Winter Sales experience
The Winter Sales are upon us until February 17th and there are amazing bargains to be found and plenty of savings to be made on a wide range of items in shops throughout Paris. From the smallest retailer to the largest department store, the Paris retail scene is offering large discounts on clothing, shoes, beauty products, perfume, jewellery, electrical goods and much more besides. Look for the Soldes signs and get ready to hit the shops and treat yourself. However, before you begin it's best to be prepared so that you don't waste any time and can zero in straight away on those bargains you have your eye on.
First you need to get yourself a copy of the Paris Shopping Book. Before you set out on your journey to Paris you might wish to take a little time to study this handy publication online at PARISINFO.com. Then, when you arrive you can pick up a hard copy from any tourist information point to slip into your pocket in readiness. This 100 page and handy-sized guide offers a range of itineraries to choose from according to the kind of shopper you happen to be, whether it's trendy, creative, bobo chic, selective, ethnically aware or bargain hunter. Then there's listings of shops, department stores, complete with addresses and contact details, plus information regarding public transport, restaurants, personal shoppers and many more useful items. You won't want to tackle the Winter Sales without it!
******
• Printemps : 64 boulevard Haussmann, Paris 9e
Métro Havre Caumartin, lines 3 and 9
• Galeries Lafayette : 40 boulevard Haussmann, Paris 8e
Metro : Chaussée d'Antin Lafayette, lines 7 and 9
~oOo~
Picture copyright holder : JLMD - Coll. personnelle
---
L'Ouest Hotel, an elegant 3* hotel at Paris Saint-Lazare