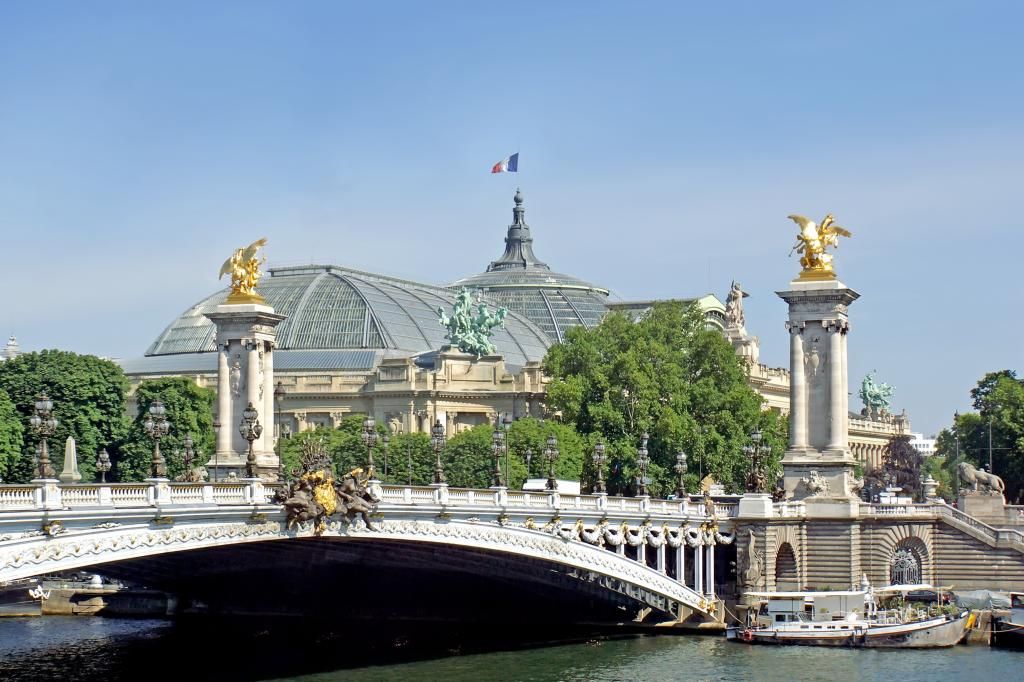 FIAC and the Palais Galliera: Paris is a cultural capital
Categories : Fairs and Tradeshows, published on : 10/9/16
As we move into autumn 2016 all enthusiasts of contemporary arts and fans of fashion history will find plenty to be excited about in Paris, the cultural capital of the world. FIAC and the 'Anatomy of a Collection' exhibition currently on show at the Palais Galliera are major events not to be missed, which will open up new horizons for you.
The essence of contemporary art
A veritable institution that has been enormously influential in the popularisation of contemporary art, FIAC (Foire Internationale d'Art Contemporain) remains as stimulating, eclectic and open as it was when first launched in 1974. A major cultural event entirely devoted to modern and contemporary art, it is also a venue for encounters and exchanges between professionals from the arts. Gallery owners, collectors, curators and celebrities meet up every year with a view to promoting and highlighting the creative works of a wide range of artists from different backgrounds. This internationally respected trade fair is a major cultural and commercial event which will provide a platform for nearly 186 exhibitors. From October 20th to 23rd this 43rd edition is more than ever the key event for sculptors, painters, photographers and performers to present their latest creations to a passionately interested public. But FIAC is certainly not an elitist event; it is designed to be accessible and inclusive, welcoming everyone from the most ardent art aficionado to those who simply want to know more about this fascinating field of endeavour that embraces multicultural artistic expression, thanks to an eclectic programme put together by several personalities from the art world.
FIAC will take place in the beautiful surroundings of the Grand Palais and Petit Palais, as well as in several other locations throughout central Paris. Thus it will also be possible to contemplate original and innovative sculptural works, as well as several outdoor exhibitions, in such prestigious settings as the Jardin des Tuileries, the Place Vendome and the Jardin des Plantes.
The history of fashion through the ages
Who wears what? That is the question posed by an exhibition currently running at the Palais Galliera called Anatomy of a Collection, which can be seen until October 23rd. This excellent fashion and fashion history museum of the City of Paris was originally built in the 19th century to house a general arts collection. Since the late 1970s it has served in its current capacity. It regularly presents exhibitions of French fashion design and costume, mostly drawn from its holdings of about 70,000 items representing the 18th century to the present day. The current exhibition displays close to 100 garments chosen for their intrinsic human connection to persons either far-famed or little known. Thus we see the blouse of a First World War nurse whose name has been lost to history, Napoleon's waistcoat, Sarah Bernhardt's cloak, Audrey Hepburn's outfit, Tilda Swinton's pyjama suit and much more. A feast for the eyes and a real treat for lovers of fashion history, the exhibition offers the opportunity to explore a wide range of past and contemporary fashions, all revealing the intimate connection between a garment and the person who wore it.
Experience this unique event when you enjoy the hospitality of the Ouest Hotel, located in the prestigious 8th arrondissement.
******
Learn more:
• Grand Palais
• International Contemporary Art Fair
• Palais Galliera
---
L'Ouest Hotel, an elegant 3-star hotel at Paris Saint-Lazare