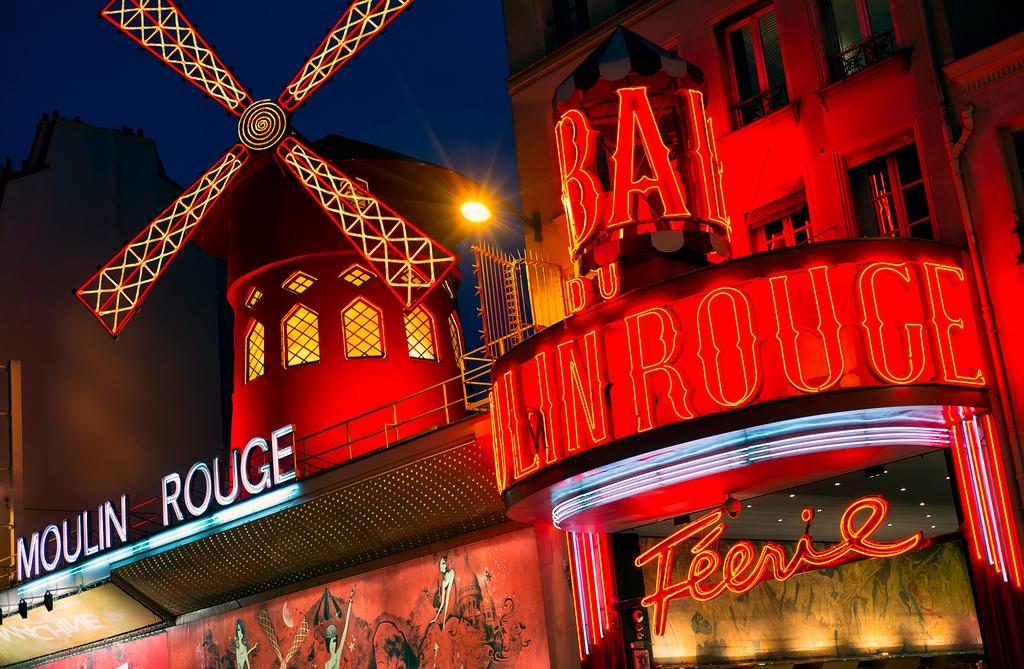 Experience a Valentine's Day with a difference when you stay at the Ouest Hotel
Categories : Entertainment, published on : 1/14/18
Renowned for its walks, which are perfect for romantic moments, as well as for its world-famous buildings and monuments, which are also ideal for visiting as a couple, Paris is a city that seems designed especially for a romantic break to celebrate Valentine's day. Such a loving getaway would be enhanced even further by a visit to that most Parisian of shows; a cabaret.
When you spend a few days at the Ouest Hotel on the occasion of this celebration of romance, you won't want to miss the opportunity to climax your Valentine's Day with a dinner and a show. Just ask our friendly staff, who are always ready to help, how to get to the most popular Parisian cabarets, which are within easy reach of the Ouest Hotel. These include…
Cabaret; The Nouvelle Eve
Located at the foot of Montmartre, the cabaret Nouvelle Eve is a 250-seat theatre that was opened in 1897. Despite several name changes over the decades, this cabaret has remained faithful to the essence of its shows inspired by the crazy years of the Belle Epoque and is now one of the oldest cabarets in Paris. The intimate atmosphere and delightful retro-style décor, with its elegant blue velvet, places you in close proximity to the action on stage, where the various shows include performers such as dancers, jugglers, comedians and acrobats.
Cabaret; The Moulin Rouge
Entering the Moulin Rouge, you will find yourself in the beating heart of what is probably the most famous French cabaret. This legendary venue has remained continually popular throughout its long history, despite various setbacks through the years. The Moulin Rouge was instrumental in the French cancan becoming a cultural touchstone around the world and its shows have become the yardstick against which all others are measured. Specialising in dinners and shows, the Moulin Rouge is offering, for Valentine's Day 2018, a special Valentine's evening on the night of February 13th to 14th. During this evening, the venue will present a musical show on the theme of love, which you can enjoy while savouring the delicacies provided on the occasion's special menu. It will certainly all add up to a Valentine's Day to remember.
Cabaret; The Crazy Horse Paris
Synonymous with the concept of the sophisticated cabaret, the Crazy Horse Paris was founded in 1951, and has since built a reputation as a dinner and show experience that offers a deliriously wonderful combination of luxury and pleasure. If you want to experience a Valentine's Day with a difference, Crazy Horse's Totally Crazy revue will be offered to you on the evening of February 13th to 14th. Distilling the essence of the cabaret's most iconic performances into breathtaking visual effects, sensual dances and legendary choreography, this show condenses more than 60 years of dazzling creativity and glamour into an enchanting 90 minutes. Of course, a menu featuring exquisite dishes and refreshing drinks will also be offered.