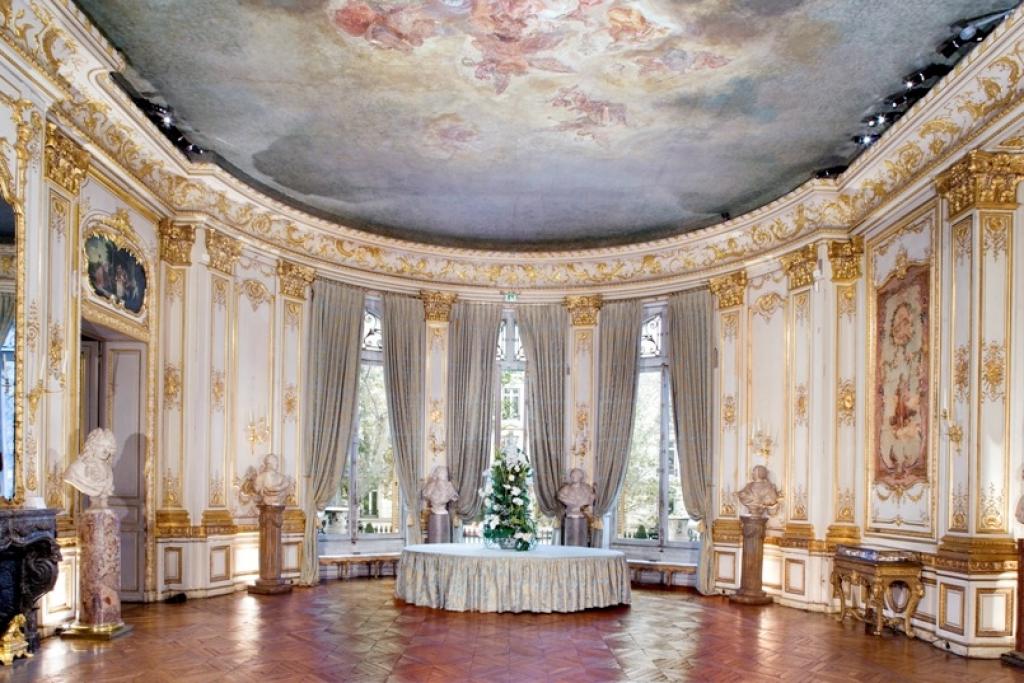 Discover the Jacquemart André Museum
Categories : Exhibitions and Museum, published on : 3/9/19
During your stay in Paris, don't miss the opportunity to visit the Musée Jacquemart André. This superb museum is located a short stroll from the Champs-Elysées and the Ouest Hotel, between the Parc Monceau and Miromesnil Metro station. It boasts a winter garden, a space characteristic of the art of entertaining guests embraced during the reign of Napoleon III. A pleasant way to relax after discovering the myriad treasures of this fascinating museum.
A fabulous collection of 5,000 pieces
Owned by the Institut de France, the exquisite Second Empire mansion that houses the Musée Jacquemart André originally belonged to Edouard André and Nélie Jacquemart, a wealthy and well-travelled couple who were passionate and lifelong collectors of art. The living spaces and ceremonial rooms of this opulent residence have been carefully preserved to convey the feel of how the couple lived. Thanks to their excellent taste and generosity, the museum today houses a magnificent collection that includes French paintings such as works by Fragonard and De La Tour, and Italian paintings including masterpieces by Bellini, Botticelli and Uccello. The latter is notably represented by his masterpiece, Saint George and the Dragon. The English, Flemish and Dutch schools of painting, including Rembrandt, are also well represented. Sculptures, furniture, tapestries, frescoes, classical antiquities and other works complete this fabulously rich 5,000-piece collection.
A retrospective dedicated to Danish painting
In the spring of 2019, Vilhelm Hammershøi, the grand master of Danish painting, (1864-1916) comes to the Musée Jacquemart-André. The artist's poetic and mysterious works are being exhibited in Paris for the first time in 20 years. From March 14th to July 22nd, 2019, you will have the opportunity to admire works on loan from the Ambassador John L. Loeb Jr. Danish Art Collection, presented in France for the first time.
Stroll in the winter garden
After you have admired the museum's breathtaking collections, take some time to enjoy its winter garden, situated behind the music room. During the Second Empire an aspect of the British art of entertaining guests became fashionable in France. Potted plants, generally exotic species, flourished in the light-flooded surroundings of a conservatory, creating a refreshing green space in which guests were invited to relax, away from the occasionally oppressive household rooms. Today, visitors can enjoy such a verdant haven, a fine example of a trend that peaked during the reign of Napoleon III.
A delicious snack break in the tea room
At the end of your visit, treat yourself to a snack break in the Café Jacquemart, located in the former dining room of the Jacquemart-André house. This tea room offers a wide choice of pastries and other tempting delicacies to enjoy should you feel peckish after touring the museum. If you come on Sunday, you'll have the chance to savour a good brunch popular with many Parisians.
******
More information:
Crédit photo : © Christophe Recoura
---
Ouest Hotel, a 3-star hotel a few steps from Gare Saint-Lazare