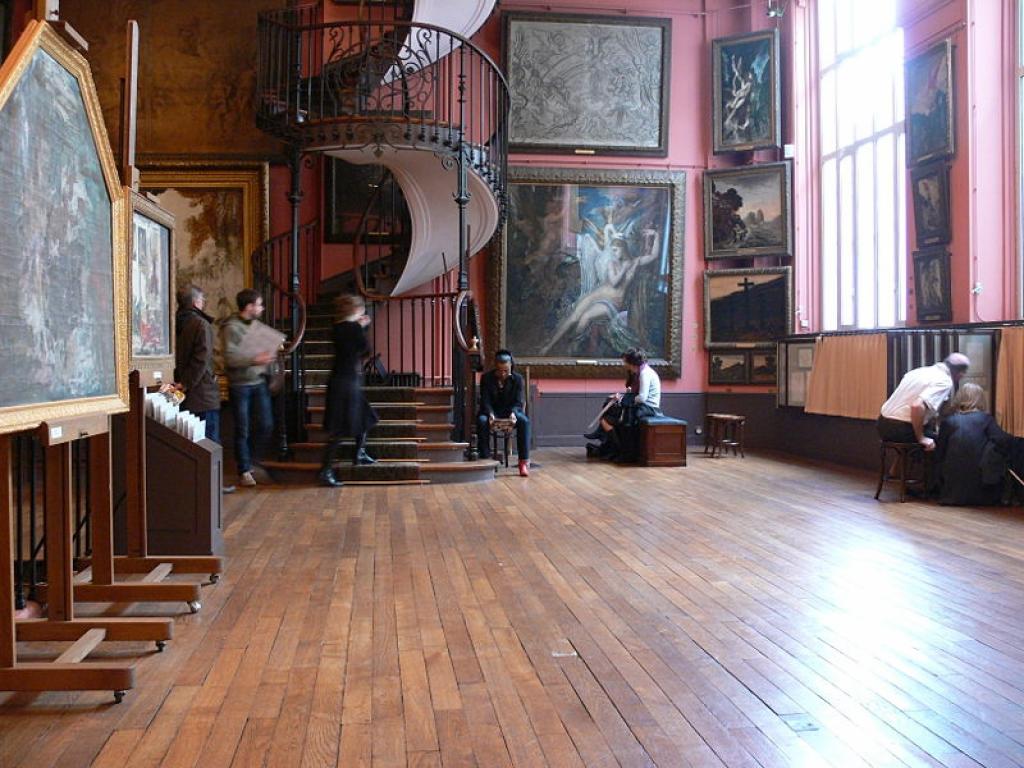 Discover the charming Gustave Moreau Museum
Categories : Exhibitions and Museum, published on : 12/4/18
This 9th arrondissement maison-atelier houses the works of the French painter Gustave Moreau. Visit this unusual place, which was once the home of the painter as well as his studio and deepen your knowledge of his work through the rich and abundant collections consisting of 1,300 paintings, watercolours and pastels, and 5000 drawings.
Gustave Moreau; the spirit of the 19th century
A leading symbolist painter and distinctly eclectic artist, Gustave Moreau made a major mark on the culture of his era and his work continues to resonate today. He left us a body of extremely detailed paintings and semi-realistic drawings that spoke of symbolism, romanticism and fauvism at the same time. Beautiful and striking, his drawings tell the story of the progress, hope and transformation experienced by Gustave Moreau at the turn of the century. Come discover, or enrich your appreciation of, his admirable work in his maison-atelier.
A fascinating artist's house
Entering an artist's well-preserved former home always gives a delicious sense of sharing a sense of intimacy with the erstwhile occupant. The house of Gustave Moreau certainly lends itself to this impression, allowing the visitor to easily imagine how the painter lived. His many paintings, beautifully framed, reflect his personality as much as the place itself. You'll have the opportunity to explore the dining room, bedroom and living room, as well as the boudoir of Gustave Moreau's apartments. Admire the period furniture and the rich, deep colours of the walls and picture yourself as a 19th century artist in this sumptuous house.
A collection spanning four floors
Gustave Moreau's drawings and paintings are exhibited on the four floors of the house, and allow a detailed immersion in the artist's work, its evolution through the years, and its dialogue with the various dominant artistic currents of his time. Gustave Moreau's maison-atelier also organises numerous parallel activities, such as drawing classes, educational workshops for children and guided tours. The museum will provide you with information regarding visits to suit the whole family.
The Ouest Hotel; a notable Parisian establishment
In the very chic 8th arrondissement, not far from the Avenue des Champs-Élysées, you will find the Ouest Hotel, a three-star establishment. When you opt for this hotel located near the Gare Saint-Lazare, you will be certain to enjoy a quiet and relaxing stay in contemporary and refined surroundings. Its central location makes it easy to reach the entire capital, whether by public transport, taxi or on foot. The establishment is the result of more than a century of experience and know-how, having opened in 1912. Benefit from a long tradition of quality hospitality, while staying in a modern and fully equipped environment.
******
For more information:
---
Ouest Hotel, a 3-star hotel a few steps from Gare Saint-Lazare