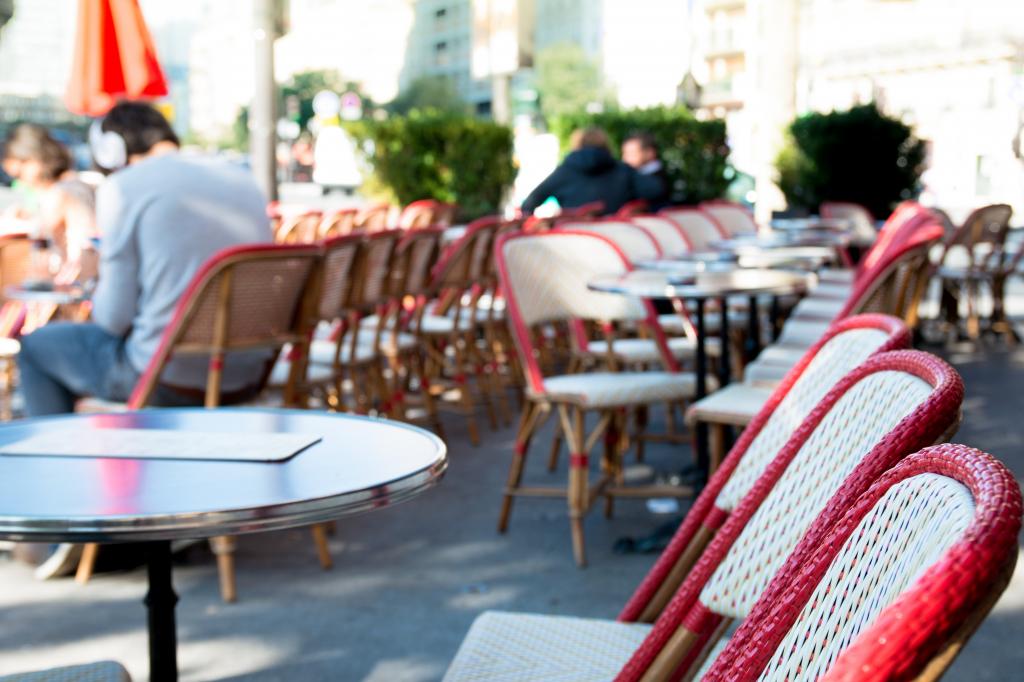 Dining under the Parisian sun: the most beautiful terraces of the 8th arrondissement
Categories : Flavours and Gastronomy, published on : 7/3/22
Prestigious and elegant, the 8th arrondissement is a symbol of Parisian luxury. When summer comes, it also offers magnificent terraces where you can enjoy refined cuisine. Here are some of the favourite dining addresses of the Ouest Hôtel team. An experience to enjoy during your summer break…
Restaurants high in the Golden Triangle
Let's start with two atypical establishments located on the top floors of buildings in the Triangle d'Or (Golden Triangle). The first, Gigi Paris, brings together Milanese aesthetics and French design. Here you can enjoy a tasty and refined Italian cuisine based on excellent produce, with the Eiffel Tower in your sights and the Théâtre des Champs-Élysées and the famous Avenue Montaigne at your feet. A short distance away, the 39V invites you up among the rooftops of the Avenue Georges V. With its hanging garden, exquisite design and large windows, it offers an oasis of intimacy and peace in the heart of the most luxurious streets of the capital. In the kitchen, chef Frédéric Vardon offers simple gourmet dishes that are just sublime.
The Riviera in the heart of Paris
The superb Hôtel de la Marine on the Place de la Concorde welcomes Chef Piège's latest creation to its terrace. Inspired by the Riviera and Italian design, the terrace welcomes you under its large clear parasols that recall the melodious accents of the South. On the plate, the wonder is total. There's no fuss, you simply choose among dishes from the wood-fired oven or on the grill and the great appetisers to share. Baby spinach, citrus and sesame or fennel salad, bottarga and stracciatella, small stuffed vegetables or garden vegetable fritters accompany Mediterranean amberjack, gilthead sea bream or even a shoulder of lamb. Fresh, tasty, authentic, each dish is an ode to gracious living!
Le Camondo, its mansion and paved courtyard
Another surprising and charming place! Le Camondo is located in the buildings and courtyard of the museum of the same name, on the edge of the Parc Monceau. Built at the very beginning of the 20th century, this residence is both an evocation of the Petit Trianon of Versailles and an example of the technical prowess of the era. In the dining room, you'll find yourself admiring the steel beams and coffered ceiling. In the courtyard, you can sit at a table on the cobblestones, facing the garden. Potted palms and large parasols enhance the summer vibe. Chef Fanny Herpin left Bordeaux to come and treat diners in Paris to her generous gourmet cuisine. The menu varies in accordance with the seasons and the availability of produce. A real treat!
The elegant and unusual terraces of the 8th arrondissement await you for a gourmet summer. During your stay at the Ouest Hotel, here in the heart of one of the most elegant districts of Paris, you can discover these incomparable eating places at your leisure…
******
Photo : ilolab
---
Ouest Hotel, a 3-star hotel a few steps from Gare Saint-Lazare