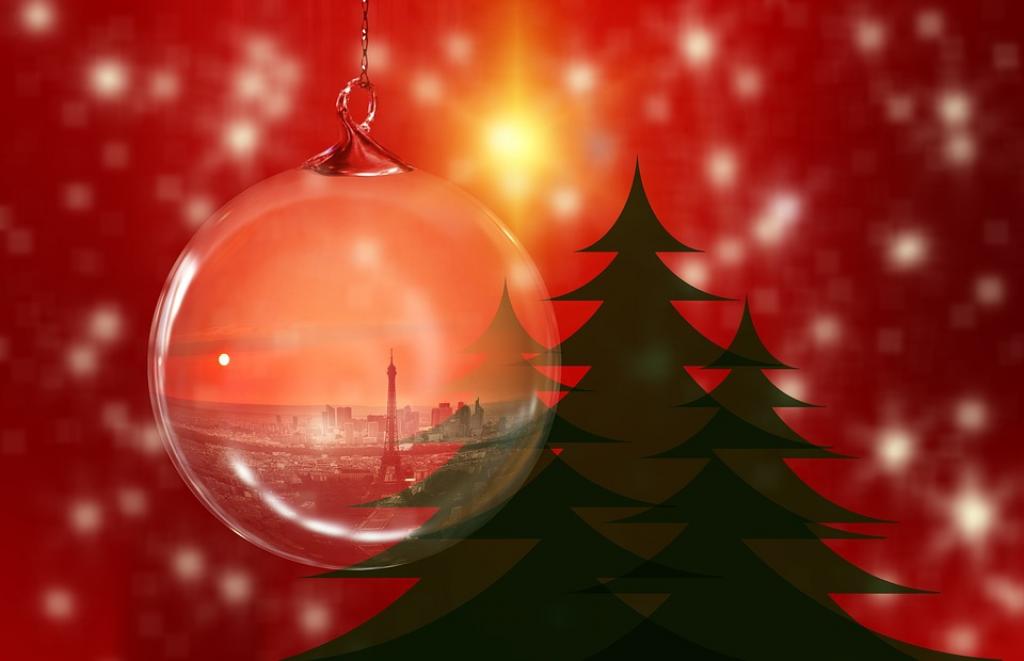 Christmas in Paris, a fairy tale not to be missed!
Categories : Events, published on : 11/9/17
Come and celebrate Christmas with the Ouest Hotel in Paris. In close proximity to our hotel, the capital's most glittering lights offer a magnificent spectacle for the end of year celebrations. Discover the City of Light adorned with its finest pageantry and feel like never before the magic of Christmas in a dream setting.
A warm welcome from Christmas markets in Paris
All through the month of December, the emblematic districts of Paris offer their Christmas markets (marchés de Noël) and welcome young and old in a warm atmosphere. Take some time to wander the aisles of the Christmas market of the Gare St Lazare, just a short stroll from the Ouest Hotel. Upon the city's high point, the Abbesses - Montmartre Christmas market awaits you. At the heart of the legendary artists' district of Montmartre you can enjoy a mulled wine with cinnamon and discover the many French regional arts and crafts items that evoke the spirit of Christmas. While you're in the area you'll certainly want to explore the streets and alleys around the Abbesses, which offer an idyllic setting for walks. Here you'll find a village atmosphere in the midst of Paris. Total enchantment!
Enjoy a special Christmas shopping session
In the run-up to Christmas, the shop display windows of Paris are dressed for the season in fine style and a shopping trip in the streets of the capital becomes a dazzling and delightful treat for the eyes. Not far from the hotel, the department stores of the Boulevard Haussmann particularly embody the magic of Christmas in Paris. People come from all over, with family, with friends, alone or as couples, to enjoy the charming spectacle of these Christmas windows. The eyes of children perched on the shoulders of their parents shine with wonder. Inside, the shelves overflow with gift ideas and shopping becomes a celebration.
Enjoy nights out in exceptional settings
The holiday season is conducive to discovering interesting and elegant places where warming up and relaxing with a drink is a pure pleasure. When you're ready to take a break from Christmas shopping, head for the Galeries Lafayette department store on the Boulevard Haussmann and its welcoming pop-up bar, the Ice Cube, where the panoramic view over the rooftops of Paris is simply breathtaking. Beneath Parisian skies you can succumb to the temptation of a cocktail and some tapas under the transparent glass geodesic domes that have been built to provide warm cocoons from the winter chill. An essential experience during Christmas in Paris! For further relaxation following your Yuletide shopping excursions, we recommend a detour to Harry's New York Bar. Cocktail purists will appreciate the quality of the drinks, and piano bar lovers will be in their element as they chill out in the basement of this century-old establishment, a legendary Parisian landmark. Perfect holiday conviviality.