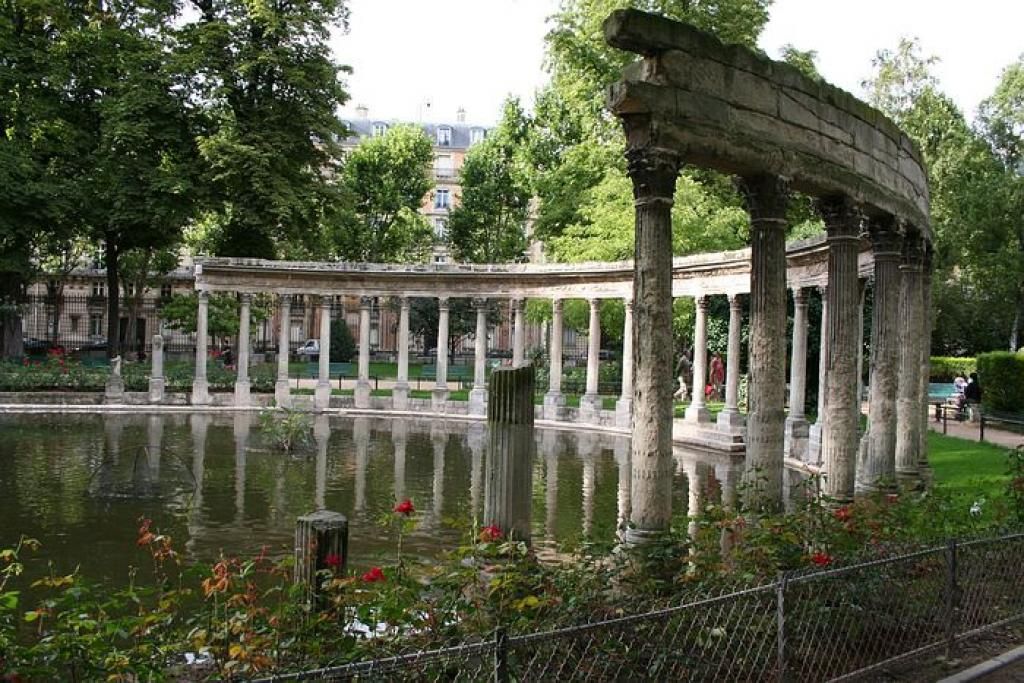 Celebrate the return of spring at the Parc Monceau
Categories : Visit Paris, published on : 4/9/16
Spring, at long last, is back! The days are growing longer and the sun is getting warmer. To celebrate the rebirth of nature and all those beautiful days ahead, why not spoil yourself and your family with a trip to Paris? And what better way is there to enjoy this beautiful season than with a relaxing afternoon's picnic amidst the dappled shade of trees? For a charming few hours, we at the Ouest Hotel recommend the Parc Monceau, one of the most beautiful green spaces in Paris.
A park that defines Parisian elegance
The spring, so exquisitely inviting under Parisian skies, blossoms each year in all its splendour amidst the delightful surroundings of the Parc Monceau in the eighth arrondissement. Bordered by the chic Boulevard de Courcelles and surrounded by luxurious mansions, the Parc Monceau combines elegance and the beauty of nature. With an informal layout in which statues of French writers and artists such as Guy de Maupassant, Alfred de Musset and Chopin abound, the Parc Monceau is open every day for solitary strollers, families and, of course, lovers. Harbouring a romantic ambience, with its secret winding paths and shady plane trees, the Parc Monceau was the perfect location to be immortalised in the paintings of Claude Monet and Georges Braque. But the charm of the park is not frozen in time, for it's here that the actress Natalie Portman was featured in an advertisement for the perfume Miss Dior Cherie, directed by Sofia Coppola.
A cheerful and pleasant picnic
Picnics are a delight. We get together with family or friends, throw a blanket on the grass and spread out a tempting array of our favourite snacks, to be enjoyed beneath the lazily smiling sun. Tabbouleh, sandwiches, creative salads with fruits and vegetables, followed by something sinfully sweet and sticky to finish off in fine style; these are the essential ingredients of a successful picnic. But you also need the perfect setting. The Ouest Hotel recommends the nearby Parc Monceau, created in the late 18th century by Phillippe d'Orléans, Duke of Chartres. You can wander among its flower bordered paths, discovering at random the architectural follies built so long ago, including an Egyptian pyramid, a Dutch windmill, a Chinese fort, and Corinthian pillars set on the edge of a pond, their watery reflections disturbed only by passing ducks. There are also lawns and play areas for your children to enjoy.
Following your afternoon in the park we will welcome you back to our three star hotel, where a comfortable, spacious and elegantly decorated room will be your cosy cocoon. The Ouest Hotel is located in the heart of the eighth arrondissement, a haven of peace and good taste, near the department stores for your shopping convenience, and close to the legendary, laid-back and creative neighbourhood of Montmartre.
******
Learn more:
Parc Monceau
---
L'Ouest Hotel, an elegant 3-star hotel at Paris Saint-Lazare