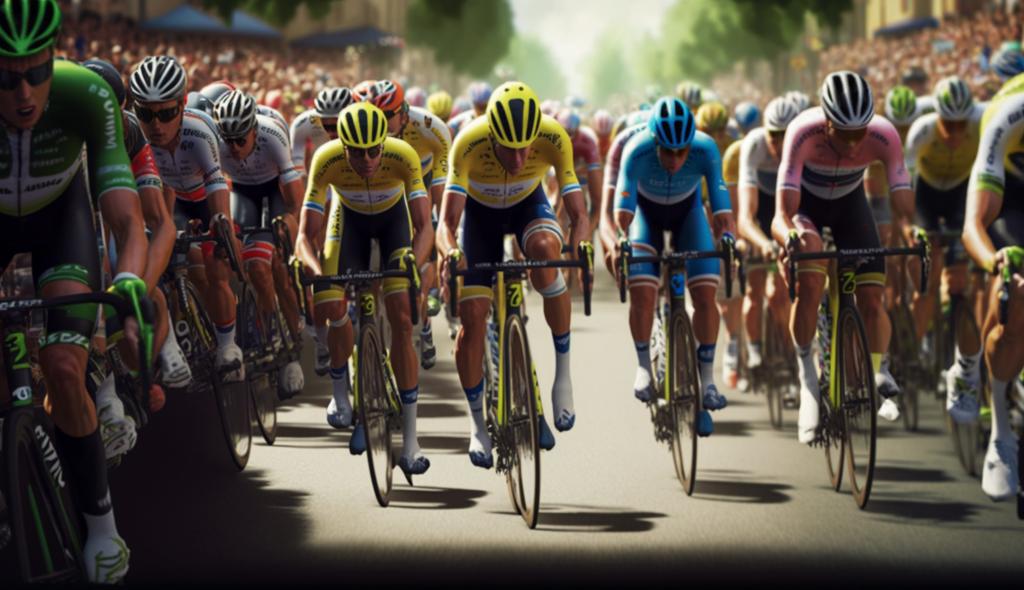 Be in at the climax of one of the most prestigious sports competitions in the world
Categories : Events, published on : 7/1/23
On July 23rd, Paris will be filled with an air of popular jubilation and primed to celebrate, as it has done every year at this time for over a century, the arrival of the Tour de France. The cycle race draws a huge audience around the world, even approaching the Olympic Games and the Football World Cup in terms of numbers. It traditionally ends with a frenzied sprint on the Champs-Élysées, following three gruelling weeks on the roads of France. By staying at the Ouest Hotel, you will be close to the event, and you can be there to see its most iconic stage. Book your room today!
An extraordinary competition
The success of the Tour de France cannot be explained solely by the difficult sporting challenge of the event. Admittedly, the succession of ever more demanding mountain passes, the close-packed competitive tension of the sprints, the exciting time trials always rich in twists and turns, and the risk of mishaps present throughout every stage are the indisputable ingredients of its great notoriety. However, the race would not be what it is without the magnificent landscapes it crosses, and the climactic final sprint along the Champs-Élysées is clearly the highlight. Finally, the immense popular fervour, the festive atmosphere that surrounds each stage of the race, and the warmth of the gatherings of supporters make the Tour de France one of the world's great sporting events.
A legendary final stage
The last stage of the Tour de France, which will take place this year on July 23rd, covers the 115 km between Saint-Quentin-en-Yvelines and the Champs-Élysées. That renowned avenue is just twenty minutes by public transport and barely more on foot from the Ouest Hotel. The first part allows the riders to make the most of the final kilometres of the Grande Boucle, by which time the overall winner of the Tour is generally already apparent. The second part begins with the start of the sprint on the most beautiful avenue in the world. Eight laps make it possible to determine the best sprinter but also to thrill a public who have come in large numbers to enjoy the show in this exceptional setting. This last day boasts a number of events, from a flypast by the Patrouille de France aerobatics team to the presentation of trophies. There's so much to enjoy in the heart of a city dedicated to the event.
Summer in Paris has an abundance of charm. Between the many open-air festivals, café terraces, trendy rooftops, gardens and the entertainment at Paris Plages, your summer break will be completely filled. To discover a committed, vibrant and festive Paris, be here on July 23rd for the legendary climax of the world-famous Tour de France. The Ouest Hôtel team will let you know how to make the most of it. Seize the opportunity to get up close to a great sporting event!
******
Photo : Artsy N
---
Ouest Hotel, a 3-star hotel a few steps from Gare Saint-Lazare