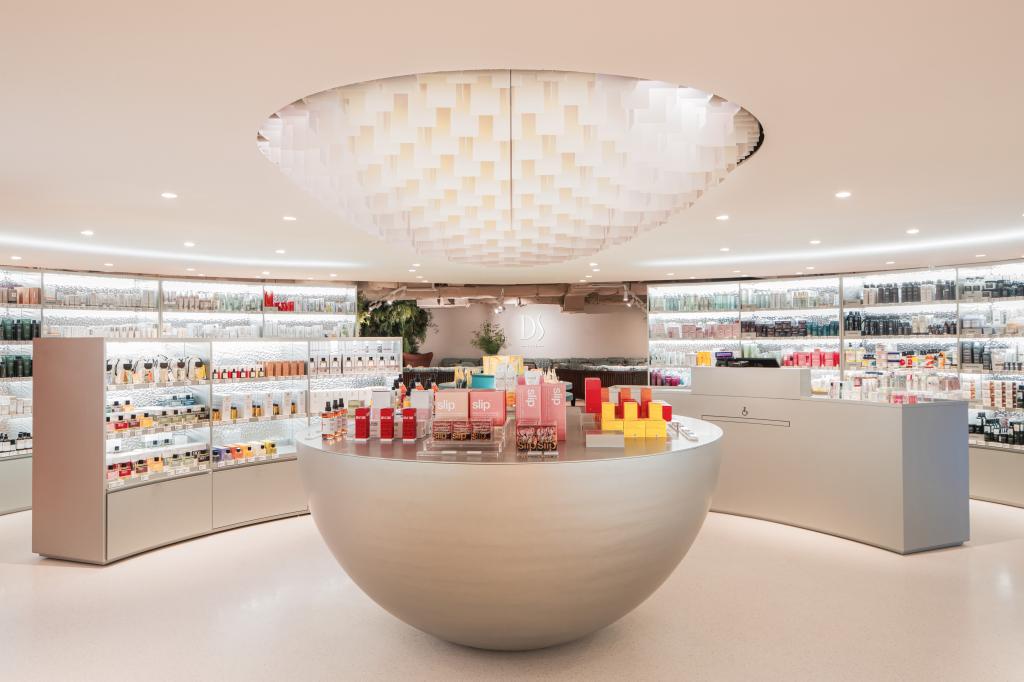 3,500 m² dedicated to your wellness
Categories : Entertainment, published on : 1/31/23
A ten-minute walk from the Ouest Hotel, you can discover a new place that's the only one of its kind and entirely dedicated to your wellness: the Wellness Galerie. Nestled in the heart of the Galeries Lafayette department store, this beautifully designed space offers a holistic approach to health and beauty. While in Paris, whether you're alone, with your partner or with friends, treat yourself to a relaxing break in a place where you can enjoy exercise and treatments, massages and spa, healthy meals and themed shopping.
A holistic approach to wellness
To relax and give your body and mind a real break from the daily rush, the Wellness Galerie has seemingly thought of everything. Away from the bustle of the Boulevard Haussmann and the activity of the department store, you enter a space cut off from the world, all soft lines and warm colours, where nothing offends the senses. All you need to do is choose from the various options available. Need to exert yourself, stretch, or alleviate tensions? Take part in a yoga class, boot camp, boxing training or benefit from the advice of personal exercise coach. There's Pilates, muscle building, meditation, neuro training, mobility and more offered for your benefit. Then you can focus on your energy. The Wellness Galerie is at the forefront of research and technology, with cryotherapy, light therapy, pulse therapy but also venerable treatments and techniques that have proven themselves such as cranial and plantar massages or osteopathy.
A little care to give you a boost
Fancy a session in the sauna? The Wellness Galerie has designed intimate spaces for one, two or three people so that nothing disturbs your privacy and relaxation. As for treatments and massages, you will be spoiled for choice between personalised massages, drainage, remodelage, neurostimulation, HydraFacial, skin lift treatment, etc. Without forgetting, of course, the essential manicure, pedicure, brushing, temporary or permanent hair removal and piercing, permanent make-up and many other treatments and services. The Wellness Galerie also invites you enjoy a gastronomic experience to fill you full of energy in its healthy eatery where you can take a well-deserved delicious break. Of course, you will also find onsite, in the shopping area of the Galerie, all the cosmetics, care and fashion brands that you may have discovered during your relaxation journey. To arrange your privileged wellness experience, consult the website page dedicated to the Wellness Galerie. You will find all the essential information there and you can book your treatment and massage sessions, personalised coaching and soothing sauna session. Do so today!
Culture, shopping, outings, walks, Paris offers a wealth of activities to its visitors. Today, with the Wellness Galerie, you will also find a place entirely dedicated to your wellbeing. During your stay at the Ouest Hotel, enjoy the fullness and serenity to be found in this trendy designer space that serves up a truly healthy heaping of Parisian refinement!
******
Discover the Wellness Galerie and book a reservation here
Photo: @copyright thibaut voisin
---
Ouest Hotel, a 3-star hotel a few steps from Gare Saint-Lazare